If you love science fiction this is the podcast for you!
Lisa Kessler talks with award winning Scifi author Robert J Sawyer! Talking about how his book is relevant to what's happening today and of course we talk about Star Trek! We'll be talking about his new novel The Oppenheimer Alternative.
You can listen to the podcast HERE.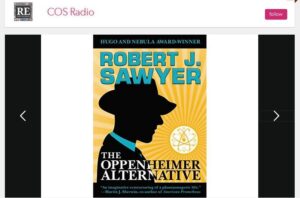 Robert J. Sawyer is one of only eight writers ever to win all three of the world's top awards for best science-fiction novel of the year: the Hugo, the Nebula, and the John W. Campbell Memorial Award. He has also won the Robert A. Heinlein Award, the Edward E. Smith Memorial Award, and the Hal Clement Memorial Award; the top SF awards in China, Japan, France, and Spain; and a record-setting sixteen Canadian Science Fiction and Fantasy Awards ("Auroras").
Rob's novel FlashForward was the basis for the ABC TV series of the same name, and he was a scriptwriter for that program. He also scripted the two-part finale for the popular web series Star Trek Continues.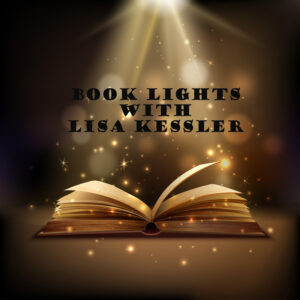 He is a Member of the Order of Canada, the highest honor bestowed by the Canadian government, as well as the Order of Ontario, the highest honor given by his home province; he was also one of the initial inductees into the Canadian Science Fiction and Fantasy Hall of Fame.
Rob lives just outside Toronto.His website and blog are at sfwriter.com, and on Facebook, Twitter, and Patreon he's RobertJSawyer.