My rating: 4 of 5 stars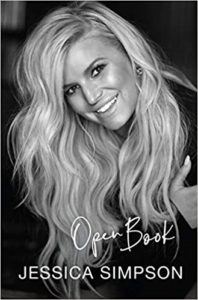 This is such a great book. I love how it's written like she's just talking to you. I wasn't a big fan of Pop music back in the day, however, I did watch some episodes of Newly Weds on MTV. I never knew how she struggled with anxiety and then alcoholism. I like how she's so open about it. By telling her story she will be able to help others that feel the need to self medicate instead of reaching out for help. I'm so glad she's overcoming her demons. So if you're looking for an autobiography this is a great one to read. Happy reading my friends.
Book Summary:
Jessica tells of growing up in 1980s Texas where she was sexually abused by the daughter of a family friend, and of unsuccessfully auditioning for the Mickey Mouse Club at age 13 with Justin Timberlake and Ryan Gosling before going on to sign a record deal with Columbia and marrying 98 Degrees member Nick Lachey.
Along the way, she details the struggles in her life, such as the pressure to support her family as a teenager, divorcing Lachey, enduring what she describes as an emotionally abusive relationship with musician John Mayer, being body-shamed in an overly appearance-centered industry, and going through bouts of heavy drinking. But Simpson ends on a positive note, discussing her billion-dollar apparel line and marriage with professional football star Eric Johnson, with whom she has three children.