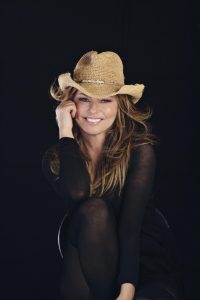 QUEEN OF COUNTRY POP SHANIA TWAIN PARTNERS WITH REEL WORLD MANAGEMENT TO BRING #1 NEW YORK TIMES BESTSELLING AUTHOR DEBBIE MACOMBER'S BELOVED HEART OF TEXAS NOVELS FROM HARLEQUIN TO SERIES
Global icon and five-time Grammy award-winning artist, Shania Twain, has partnered with Reel World Management, Roma Roth, and Christopher E. Perry, Executive Producers of the Netflix Original series, Virgin River, to adapt #1 New York Times bestselling author, Debbie Macomber's Heart of Texas novels as a TV series.
Twain will Executive Produce alongside Roth and Perry and will be contributing creatively to Heart of Texas which revolves around the personal and professional struggles of siblings Savanah, Grady, and Richard Weston who must fight to keep the family ranch and legacy alive after the untimely death of their parents.
"Heart of Texas is an exciting project for me to be involved in as I very much relate to the dynamics and the powerful connection of friends and family of a small-town community," says Twain.  "It's a story of love, laughter, and true grit, all elements that so strongly influence my song writing."  Twain remains the top-selling female country music artist of all time, with over 100 million albums sold worldwide.
Debbie Macomber is a #1 New York Times bestselling author and one of today's most popular writers with more than 200 million copies of her books sold worldwide. Macomber is known for bringing to life compelling relationships that embrace family and enduring friendships. Macomber's novels have spent over 1,000 weeks on the New York Times bestseller list with thirteen of these novels hitting the number one spot.
"Reel World Management is excited to collaborate with Shania Twain and Debbie Macomber, two outstanding female creatives who have successfully built powerhouse brands, to create a series that will resonate emotionally with a global audience while also reinforcing the valuable themes of tolerance, female empowerment, family, community and endurance," says Roth.
About RWM
For over ten years, LA and Canadian based Production and Distribution company, Reel World Management, along with its President, Roma Roth and COO, Chris Perry, have been developing, financing, producing and distributing quality content for film and television.  Their extensive credits include over 70 TV movies and series as well as Executive Producing the original Netflix series, "Virgin River" which they set up as a direct to series order and which has completed filming its second season.  RWM specializes in partnering with branded authors to adapt best-selling books for the big and small screen.  Roth and Perry jointly oversee production and distribution for the company.  Roth is also an established screenwriter and director having written many TV movies and in 2018 was nominated for a Canadian Screen Award for Best Cross-Platform Project, Fiction for Producing the interactive website Thornwoodheights.com.  RWM recently announced development on their first feature film, Testament, based on the book by acclaimed author, David Morrell (First Blood) which they have hired screenwriter Ian Jeffers (The Grey) to adapt.