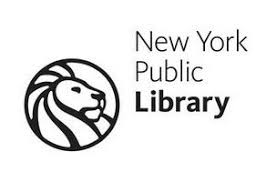 The Lapidus Center for the Historical Analysis of Transatlantic Slavery at the Schomburg Center for Research in Black Culture is happy to announce the three finalists for the 2020 Harriet Tubman Prize, which awards $7,500 to the best nonfiction book published in the United States on the slave trade, slavery, and anti-slavery in the Atlantic World.
A jury of librarians and scholars selected the three outstanding finalists:
Stolen: Five Free Boys Kidnapped into Slavery and Their Astonishing Odyssey Home (Simon & Schuster) by Richard Bell, professor of history, University of Maryland
Philadelphia, 1825: five young, free Black boys fall into the clutches of the most fearsome gang of kidnappers and slavers in the United States. Lured onto a small ship with the promise of food and pay, they are instead met with blindfolds, ropes, and knives. Over four long months, their kidnappers drive them overland into the Cotton Kingdom to be sold as slaves. Determined to resist, the boys form a tight brotherhood as they struggle to free themselves and find their way home. Their ordeal—an odyssey that takes them from the Philadelphia waterfront to the marshes of Mississippi and then onward still—shines a glaring spotlight on the Reverse Underground Railroad, a black market network of human traffickers and slave traders who stole away thousands of legally free African Americans from their families in order to fuel slavery's rapid expansion in the decades before the Civil War. Impeccably researched and breathlessly paced, historian Richard Bell tells the incredible story of five boys whose courage forever changed the fight against slavery in America.
They Were Her Property: White Women as Slave Owners in the American South (Yale University Press) by Stephanie E. Jones-Rogers, associate professor of history, UC Berkeley
Bridging women's history, the history of the South, and African American history, this book makes a bold argument about the role of white women in American slavery. Historian Stephanie E. Jones-Rogers draws on a variety of sources to show that slave-owning women were sophisticated economic actors who directly engaged in and benefited from the South's slave market. Because women typically inherited more slaves than land, enslaved people were often their primary source of wealth. Not only did white women often refuse to cede ownership of their slaves to their husbands, they employed management techniques that were as effective and brutal as those used by slave-owning men. White women actively participated in the slave market, profited from it, and used it for economic and social empowerment. By examining the economically entangled lives of enslaved people and slave†'owning women, Jones-Rogers presents a narrative that forces us to rethink the economics and social conventions of slaveholding America
Standard-Bearers of Equality: America's First Abolition Movement (University of North Carolina Press) by Paul J. Polgar, assistant professor of history, University of Mississippi
In Standard-Bearers of Equality, Paul Polgar recovers the racially inclusive vision of America's first abolition movement. In showcasing the activities of the Pennsylvania Abolition Society, the New York Manumission Society, and their African American allies during the post-Revolutionary and early national eras, he unearths this coalition's comprehensive agenda for black freedom and equality. By guarding and expanding the rights of people of African descent and demonstrating that Black Americans could become virtuous citizens of the new Republic, these activists, whom Polgar names "first movement abolitionists," sought to end white prejudice and eliminate racial inequality. Beginning in the 1820s, however, colonization threatened to eclipse this racially inclusive movement. Colonizationists claimed that what they saw as permanent black inferiority and unconquerable white prejudice meant that slavery could end only if those freed were exiled from the United States. In pulling many reformers into their orbit, this radically different antislavery movement marginalized the activism of America's first abolitionists and obscured the racially progressive origins of American abolitionism that Polgar now recaptures. By reinterpreting the early history of American antislavery, Polgar illustrates that the late eighteenth and early nineteenth centuries are as integral to histories of race, rights, and reform in the United States as the mid-nineteenth century.
"The uprisings this year and the renewed attention on Black history, our stories, and racial justice make these books essential reads for anyone who wishes to expand their knowledge of transatlantic slavery and its enduring legacies," said Dr. Michelle Commander, associate director and curator of the Lapidus Center.
The 2020 Harriet Tubman Prize winner will be announced by the Schomburg Center in November 2020.