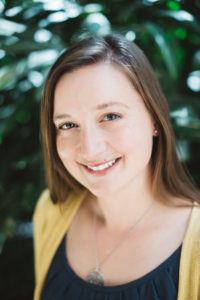 SPECIAL FEATURE
A Hard Lesson to Learn: Trusting My Writing Instincts – AMANDA COX
I entered into the adventure of writing novels with zero assumptions on what I knew and didn't know about writing. I soaked up articles on craft and feedback from critique partners like a sponge.
For the most part, this perspective served me well, but it also left me with a difficult lesson to learn—when to trust my voice.
When I ventured into the world of finding critique partners for my work, the frustrating thing I found was that two different people would have very different opinions on the strength of a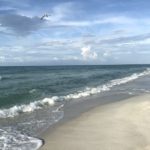 single passage. I was like a ball in a pinball machine trying to follow everyone's advice, wondering who was "right."
After a while, a pattern emerged. There were those critique partners who affirmed areas of my writing that I felt good about, and challenged areas that I felt weren't quite right. Then there were others who advised changing things in my story that I felt served it well. I began to understand that some ears weren't tuned to my writing voice. And that's okay. We all have different things we value in the stories we read.
A huge component of trusting my writing voice occurred when I began the editing process with my editor for The Edge of Belonging. Instead of many voices speaking into my writing, there was one voice that I trusted challenging me and sparking ideas to elevate my story. I quickly saw that my editor tended to like the areas that I felt strongly about in my novel. The areas that weren't my favorite, but that I thought were "good enough" were the areas that needed to be reevaluated and rewritten.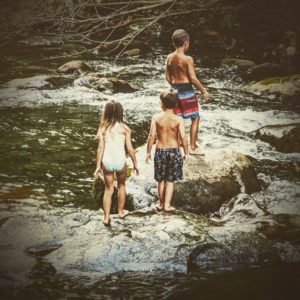 I gained trust in my instincts as a writer through the editing process. I've learned that I know the difference between when my writing is good and when it still needs work. If I feel iffy about a scene, I trust that and rewrite it. I've stopped agonizing over the scenes that my instinct tells me are strong. If they need work, my editors will tell me the adjustments needed so that my writing best serves the story.
I am much more settled now when I write. Although, on the flip side, I'll find myself glaring at those scenes that won't cooperate because I know they aren't done yet, even if I'm not quite sure what the fix is. I've learned not to try to get them to "pass" as done. Those are the areas I need to dig into and push a little harder.
Summer fun: My travel loving family hasn't gotten out and about as much as we normally would have this summer, but we've tried to explore the great outdoors as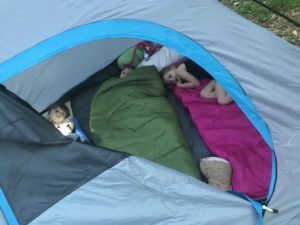 much as possible. We've enjoyed hiking, backyard campouts, swimming in spring-fed creeks, and a quick trip to the beach. Another big part of summer fun for me has been gearing up for my book releasing this fall.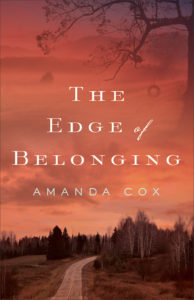 TAKE A LOOK AT AMANDA'S DEBUT NOVEL – THE EDGE OF BELONGING
When Ivy Rose returns to her hometown to oversee her grandmother's estate sale, she soon discovers that the woman left behind a path to uncover the truth about Ivy's adoption. Shocked to learn that her identity may be a lie, Ivy begins seeking clues. But a key piece to her past is missing.
Twenty-four years earlier, Harvey James—a homeless man—finds an abandoned baby who gives him a sense of human connection for the first time in his life. His desire to care for the baby forces him to give up his reclusive lifestyle, and his life is soon entwined with an elderly widow and a pastor seeking to help him find his way. Harvey knows he must keep the baby a secret or risk losing the only person he's ever loved.
As the truth—both the search for it and the desire to keep it from others—takes center stage, Ivy and Harvey grapple with love, loss, and letting go. Will this blended family's ties be damaged by lies or will they find healing in the truth?
About The Author:
Amanda Cox is a blogger and a curriculum developer for a national nonprofit youth leadership organization, but her first love is communicating through story. She holds a bachelor's degree in Bible and theology and a master's degree in professional counseling. Her studies and her interactions with hurting families over a decade have allowed her to create multidimensional characters that connect emotionally with readers. Learn more about Amanda at:
visit www.amandacoxwrites.com. You can also connect with on the following social media platforms:
Facebook: www.facebook.com/amandacoxwrites
Instagram: www.instagram.com/amandacoxwrites
Twitter: www.twitter.com/amandacoxwrites
Goodreads: https://www.goodreads.com/author/show/20033571.Amanda_Cox
Bookbub: https://www.bookbub.com/profile/amanda-cox