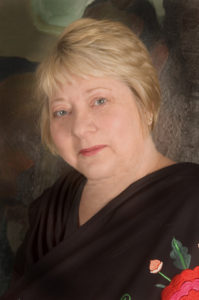 Special Feature
The School Of Hard Knocks Of Writing by Abigail Keam
Hello. I am Abigail Keam, and I have made my living by being a full-time writer for over eleven years  writing mysteries. I also have written a clean romance series and a not-so-clean fantasy series. I am an Amazon best-selling and an award-winning author.
I love my job. I love writing for an appreciative audience, but it has been a long climb to get to the top. There are hidden secrets along the way which like to trip up authors.
LIFE IS NOT FAIR!
Some writers will get to the top of the ladder very quickly because they have strong backing which includes financial aid to promote their series. They have investors to back their talent. Other writers have written far superior books, but can't get noticed because they have no money to promote their book.  Those authors fizzle out as they cannot afford to write.  In the end, we lose their voice. Life is not fair.
Publishers don't really care that your book is well written. They care that it is a product which will sell and hit the important lists. If your book is a great book, but if publishers don't foresee a trend in that particular genre, your book will not get published. Life is not fair.
A prominent reviewer might take offense at something in your book. They will air their grievance on social media which will go viral. Your writing career goes up in flames. Yes, that happens.  Life is not fair.
So why write at all? Because writers have something to say. They want to entertain, inform, and connect with their readers. It is an instinct with writers that the written word is more powerful than music or art. They must put words to paper. They must create. They are the storytellers of old. They are the collective memory of our past. They are the torch bearers of the future. They are willing to take risks to bring their stories, their thoughts, their consciousness, their dreams to you.  So, my advice to you is to read to your heart's content, and if you feel the burgeoning desire for writing words—indulge yourself.  You never know.  You might be the next Agatha Christie or Willa Cather or Shirley Jackson or Eudora Welty or Anne Rice.  People might be reading you for generations to come.  Life may not be fair, but life has many surprises in store for all of us.  You might be the next great success. Take the plunge. You never know what might happen.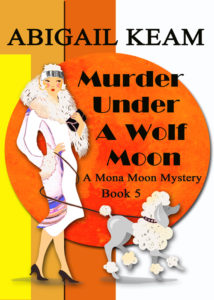 Madeline Mona Moon is not your typical young lady. She is a cartographer by trade, explorer by nature, and adventurer by heart.
She has inherited a fortune from her uncle and is one of the richest women during the Great Depression. But there's a problem.
Mona attends an elegant party given by Elspeth Hopper, the daughter of a world-renowned English archaeologist. Not long afterwards, Elspeth's maid is found murdered, and the local sheriff considers Mona a suspect. That doesn't sit well with Mona. She's determined to clear her name and find out who killed the maid and why. When she discovers the low-down varmint, she'll take care of him her way! She doesn't carry a gun in her purse for nothing.
That's how Mona does things in 1934.
VISIT HER WEBSITE TO READ AN EXCERPT
About The Author:
Award-winning author Abigail Keam has just released her new mystery series—the Mona Moon Mysteries—a rags-to-riches 1930s mystery series which includes real people and events into the storyline. The new series is about a cartographer who is broke and counting her pennies when there is a knock at her door. A lawyer, representing her deceased uncle, announces Mona has inherited her uncle's fortune and a horse farm in the Bluegrass. Mona can't believe it. She is now one of the richest women in the country and in the middle of the Great Depression!
Abigail Keam is an award-winning and Amazon best-selling author who writes the Josiah Reynolds Mystery Series about a Southern beekeeper turned amateur female sleuth. The Last Chance For Love Series tells of strangers who come from all walks of life to the magical Last Chance Motel in Key Largo and get a second chance at rebuilding their lives, and The Princess Maura Fantasy Series.
One thing Miss Abigail loves to do as an author is to write real people and events into her storylines. "I am a student of history and love to insert historical information into my mysteries. My goal is to entertain my readers, but if they learn a little something along the way—well, then we are both happy. I certainly learn a lot from my research, and I hope my readers come away with a new appreciation of beekeeping from my Josiah Reynolds Mysteries."
AWARDS
2010 Gold Medal Award from Readers' Favorite for Death By A HoneyBee
2011 Gold Medal Award from Readers' Favorite for Death By Drowning
2011 USA BOOK NEWS-Best Books List of 2011 as a Finalist for Death By Drowning
2011 USA BOOK NEWS-Best Books List of 2011 as a Finalist for Death By A HoneyBee
2017 Finalist from Readers' Favorite for Death By Design
2019 Honorable Mention from Readers' Favorite for Death By Stalking
2019 Voted One of Top 10 Mysteries to Read by Kings River Life Magazine for Murder Under A Blue Moon
PASSIONS
Besides loving history, Kentucky bourbon and chocolate, Abigail loves honeybees and for many years made her living by selling honey at a farmers' market. She is an award-winning beekeeper who has won 16 honey awards at the Kentucky State Fair including the Barbara Horn Award, which is given to beekeepers who rate a perfect 100 in a honey competition.
A strong supporter of farmers' markets and local food economy, Miss Abigail has taken her knowledge of beekeeping to create a fictional beekeeping protagonist, Josiah Reynolds, who solves mysteries in the Bluegrass. While Miss Abigail's novels are for enjoyment, she discusses the importance of a local sustainable food economy and land management for honeybees and other creatures.
She currently lives on the Kentucky River in a metal house with her husband and various critters. She still has honeybees.
https://www.facebook.com/AbigailKeam
https://twitter.com/AbigailKeam