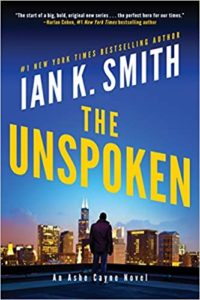 THE UNSPOKEN BY IAN K. SMITH
In this new series from #1 New York Times bestselling author Ian K. Smith, an ex-cop turned private investigator seeks justice on the vibrant, dangerous streets of Chicago.
Former Chicago detective Ashe Cayne is desperate for redemption. After refusing to participate in a police department cover-up involving the death of a young black man, Cayne is pushed out of the force. But he won't sit quietly on the sidelines: he's compelled to fight for justice as a private investigator;even if it means putting himself in jeopardy.
When a young woman, Tinsley Gerrigan, goes missing, her wealthy parents from the North Shore hire Cayne to find her. As Cayne looks into her life and past, he uncovers secrets Tinsley's been hiding from her family. Cayne fears he may never find Tinsley alive.
His worries spike when Tinsley's boyfriend is found dead; policeanother black man murdered on the tough Chicago streets. Cayne must navigate his complicated relationships within the Chicago PD, leveraging his contacts and police skills to find the missing young woman, see justice done, and earn his redemption.
YOU CAN PURCHASE UNSPOKEN AT:
AMAZON
ABOUT THE AUTHOR: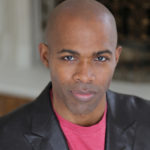 Ian K. Smith, M.D., is best-known for his #1 New York Times bestselling health books, including SHRED: The Revolutionary Diet, and The Clean 20, and his frequent national television appearances on shows including The Rachael Ray Show, The Doctors, Celebrity Fit Club, as well as The Oprah Winfrey Show, The View, Dr. Oz, Steve Harvey Show, The Talk, Larry King Live, Anderson Cooper 360, CNN, MSNBC and many others.
The author of fifteen books (eight of them New York Times bestsellers) has also written three thrillers: The Blackbird Papers (2005 BCALA fiction Honor Book Award winner), The Ancient Nine, and THE UNSPOKEN, which Thomas & Mercer will publish in October 2020.
Dr. Ian K. Smith is currently the medical contributor and co-host of The Rachael Ray Show and is a former co-host of The Doctors. He also served as the medical/diet expert for six seasons on VH1's Celebrity Fit Club, and is the creator and founder of the national health initiatives The 50 Million Pound Challenge and The Makeover Mile. Dr. Smith is the former medical correspondent for NBC News network and for NewsChannel 4 in New York, where he filed reports for NBC Nightly News and The Today Show as well as WNBC's various news broadcasts. He has also written for various publications including Time, Newsweek, Men's Fitness, and the New York Daily News and been featured in People, Redbook, Details Magazine, Essence, Ebony, University of Chicago Medicine on the Midway, Cosmopolitan, and Black Enterprise, among others.
Dr. Smith was appointed by President Obama to a second term on the prestigious President's Council on Fitness, Sports, and Nutrition. He's also a highly-sought after speaker, and his work has been honored by several organizations, including the National Academy of Television Arts & Sciences for his coverage on the momentous events beginning on Sept. 11, 2001. Dr. Smith has also served on the boards of the American Council on Exercise, the New York Mission Society, the Prevent Cancer Foundation, The New York Council for the Humanities, and The Maya Angelou Center for Health Equity.
Ian K. Smith graduated from Harvard College and received his master's degree in science education from Teachers College of Columbia University. He attended Dartmouth Medical School and then completed the last two years of his medical education and graduated from the University of Chicago Pritzker School of Medicine. He lives in Chicago, Illinois.
Social Media Links:
Website: https://doctoriansmith.com/
Twitter: https://twitter.com/DrIanSmith
Instagram: https://www.instagram.com/doctoriansmith/
Facebook: https://www.facebook.com/Dr.IanKSmith