Weird World III is the new anthology Sean Patrick Hazlett is the editor for. With an astounding line of authors we promise to list at the end of this interview with Sean!
But of course, we wanted to find out more about the ringleader of weird, Sean Patrick Hazlett!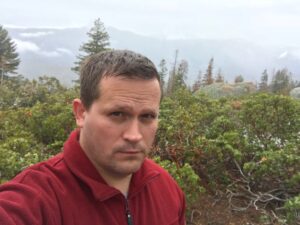 RE: Tell us the synopsis of your book.
Weird World War III is an anthology featuring short stories from some of today's greatest minds in science fiction, fantasy, and horror that imagines how a war between the United States and Soviet Union may have unfolded.
The concept for Weird World War III was inspired by my tactical expertise as an Army captain and tank commander training US forces using Soviet doctrine and tactics at the National Training Center; my strategic background as a research assistant at the Stanford-Harvard Preventive Defense Project to former US Secretary of Defense Ashton B. Carter; and my academic degrees in history and electrical engineering.
RE: What do you feel is the most unique aspect of your story?
Weird World War III is a unique anthology because it fuses two seemingly unrelated concepts. The first is to explore various alternative histories in which the US and Soviet Union fought World War III. The second is to add a weird or science fictional element to that conflict. Think Tom Clancy meets H.P. Lovecraft. After all, what is the existential threat of nuclear annihilation but another manifestation of cosmic horror?
RE: Tell us about your main character(s).
Weird World War III is an anthology, so each of the nineteen stories has different plots and characters.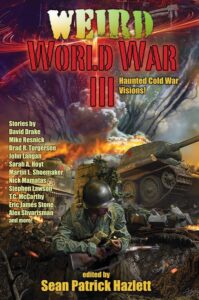 RE: What genre(s) is this and who do you think will enjoy reading it? (type of audience)
Weird World War III is a science fiction, fantasy, and horror anthology that presents alternative histories about World War III from national best-selling and award-winning authors such as David Drake, Mike Resnick, John Langan, Nick Mamatas, Marina J. Lostetter, Sarah A. Hoyt, T.C. McCarthy, and Brad R. Torgersen. Anyone who enjoys weird fiction, military science fiction, or a mix of both will love this book.
RE: Have you received any feedback on it yet, and if so, what was it?
To my knowledge, there have been no published reviews at this point.
RE: Tell us something about yourself that most of your readers may not know.
I was then-Senator Joe Biden's primary nominee for an appointment to the United States Air Force Academy. I turned him down to attend Stanford.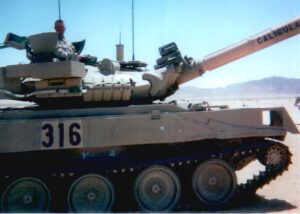 RE: What's next for you?
I am working on several projects right now. I just sent an occult detective novel called The Flatlands to my agent for comments. The novel takes place Northern California, particularly in Oakland and Lake Tahoe. There could potentially be a follow-up anthology to Weird World War III if the book does well. I am also working on a military science fiction short story for a future Baen anthology that explores the future of robotics and artificial intelligence. Additionally, I am starting work on a corporate cosmic horror novel. And, as is my usual practice, I continue to work on several other short stories that are in varying stages of completion.
RE: Where can people interact with you and find out more about you and your books?
Folks can find me on my website or on Twitter, Instagram, Facebook, and Amazon.
As promised here is the list of contributors for the anthology!
"Drake couldn't write a bad action scene at gunpoint."—Booklist on David Drake
"He's one of the most talented authors I've ever read."—Larry Correia on Brad R. Torgersen
"[A] tour de force: logical, built from assumptions with no contradictions . . . gripping."—Jerry Pournelle on Sarah A. Hoyt
"Lostetter remains at the forefront of innovation in hard science fiction."—Publishers Weekly on Marina J. Lostetter
Contributors:
David Drake
Brian Trent
Mike Resnick
Erica Satifka
Brad R. Torgersen
Kevin Andrew Murphy
Dr. Xander Lostetter and Marina J. Lostetter
Martin L. Shoemaker
Sarah A. Hoyt
Deborah A. Wolf
Stephen Lawson
Ville Meriläinen
Peter J. Wacks and Bryan Thomas Schmidt
Alex Shvartsman
C.L. Kagmi
Nick Mamatas
T.C. McCarthy
Eric James Stone
John Langan