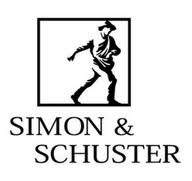 Simon & Schuster announced today that it will publish a book by New York Times journalists Jonathan Martin and Alex Burns that aims to be the definitive assessment of the 2020 election as a turning point in American politics and the most complete account of the Trump-Biden campaign and its consequences. Mr. Martin and Mr. Burns have collaborated on and off for more than a dozen years, starting at POLITICO during the 2008 election. With deep reporting from both parties, their book will document a period of crisis in the country: a presidential race rocked by plague and protest, followed by a new administration facing overlapping national emergencies and the erosion of an old political order. Currently untitled, the book is slated for publication in 2022. Priscilla Painton, Vice President and Executive Editor at Simon & Schuster, acquired World, first serial, and audio rights from Keith Urbahn and Matt Latimer at Javelin.
Dana Canedy, Senior Vice President and Publisher of Simon & Schuster says, "We are thrilled to publish this important book by these extraordinary journalists at this critical and historic moment in American politics." Priscilla Painton adds, "We couldn't be more excited to have such talented authors this deep on a story this complicated and important."
Alexander Burns is a national political correspondent for The New York Times and a political analyst for CNN. He has covered four presidential races, including as one of the lead reporters on Donald Trump's 2016 campaign. He joined The Times in 2015 after working as a reporter and editor at POLITICO. Burns is a graduate of Harvard College, where he edited the Harvard Political Review.
Jonathan Martin is a national political correspondent for The New York Times and a political analyst for CNN. He joined The New York Times in 2013 after working as a senior political writer for POLITICO for several years.  In addition, his work has been featured in the National Journal, National Review, The New Republic, The Washington Post and The Wall Street Journal. A native of Arlington, Virginia, Martin is a graduate of Hampden-Sydney College.