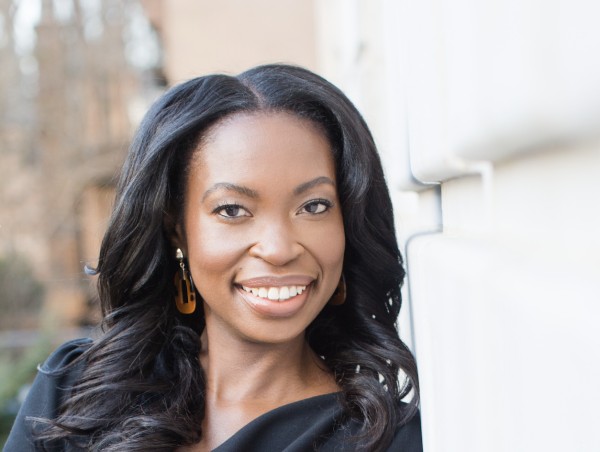 Michael Pietsch, CEO of Hachette Book Group, announced today the launch of Legacy Lit, the first imprint dedicated to books for and by people of color at Hachette Book Group. The new imprint will be led by newly named Vice President and Publisher Krishan Trotman. Trotman and her team will publish books that give voice to issues, authors, and communities that have been marginalized, underserved, and overlooked. Legacy Lit will publish narrative nonfiction, memoir, investigative, women's interest, current events, social justice, cultural and empowerment titles, along with select fiction offerings. The imprint will launch its first titles in January 2022.
Trotman and her team will curate a list of about twelve to fifteen titles a year. Books by authors such as Faith Jenkins, Tamera Mowry-Housley, Van Lathan, Marisa Renee Lee, David Ambroz, Baynard Woods, Shanita Hubbard, D. Watkins, Daniela Pierre-Bravo, Devin Allen, V. Maia Thomas and others will be published under the new imprint. Trotman will build a diverse list and aims to put a much-needed spotlight on stories for and by BIPOC writers, and create awareness and expand visibility of BIPOC voices, industry professionals, booksellers, influencers, and press.
In her four years at HBG's Hachette Books imprint, seasoned publishing executive Trotman has acquired and edited some of the imprint's most successful and visible books and authors, including MAID by Stephanie Land, THE PLOT TO DESTROY DEMOCRACY by Malcolm Nance, THE END OF WHITE POLITICS by Zerlina Maxwell, SELL IT LIKE SERHANT by Ryan Serhant, PROUD by Ibtihaj Muhammad, CONVERSATIONS IN BLACK by Ed Gordan, YOU LOOK SO MUCH BETTER IN PERSON by Al Roker, THE WITCHES ARE COMING by Lindy West, and COMEBACK CAREERS Cby Mika Brzezinski.
Hachette Book Group CEO Michael Pietsch says, "I am very excited about this new imprint and grateful to Krishan Trotman for conceiving it and bringing us to this point. Now more than ever, culture-shifting publishing professionals like Krishan bring essential leadership and vision. Her keen eye for talent and clear and focused dedication to BIPOC writers, along with Hachette Books' proven ability to market and publicize authors powerfully, will make Legacy Lit a force in the industry.  I am proud of this initiative and look forward to watching the imprint grow, succeed, and influence change."
Legacy Lit will be part of the Perseus Books division's Hachette Books imprint. Senior Vice President and Publisher for Perseus Books Susan Weinberg says, "The new imprint will bring the insight, care and fervor Krishan brings to all of her authors, to the larger project of creating a new literary legacy."
VP and Publisher of Legacy Lit Krishan Trotman says, "Fifteen years in book publishing have revealed to me a consistent craving by BIPOC authors, readers, and publishing insiders. That craving is to be understood, to be 'seen.' Legacy Lit will be a home for writers where there's a core understanding of culture and diversity. It's an imprint where authors and staff can feel seen and heard, where books will be acquired, promoted and read by a team that authentically identifies with BIPOC authors. I've felt humbled by the excitement authors express when they meet me—a Black woman, someone of a brown hue—who understands their work without needing explanation, documentation. Our goal is to nurture and serve all people hungry for books that confirm their experience and history. I chose Legacy Lit as the imprint name because I offer our work as a gift to generations to come."