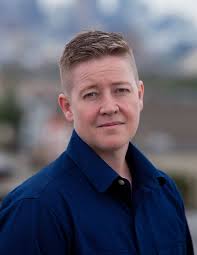 McClelland & Stewart is proud to announce the signing of a new two-book deal with beloved author Ivan Coyote. The first of the two titles, Care Of, will be published in June 2021.
In the early days of the coronavirus lockdown, like many artists and creators, Ivan Coyote was faced with a calendar full of cancelled shows and a heart full of questions. To keep busy while figuring out what to write about next, Ivan began to answer the backlog of mail and correspondence that had come in while they were on the pre-pandemic road. In Care Of, Coyote combines the most moving and powerful of these letters with the responses they've sent in the months since lockdown. Taken together, they become an affirming and joyous reflection on many of the themes and ideas central to Coyote's work—a giant love letter to the idea of human connection and the power of truly listening to each other.
McClelland & Stewart publisher Jared Bland said: "Welcoming Ivan to their new publishing home here at McClelland & Stewart is enormously exciting. I've been an admirer and reader of theirs for many years, and it's an honour to work so closely with one of the great storytellers of our time. As hundreds of thousands of audience members around the world know first-hand, there is nothing quite like an Ivan Coyote story, and to have them telling those stories out of this moment of urgency, when we all need beauty and connection more than ever, is a great joy. We can't wait to share this brilliant new book with readers across the country."
Ivan Coyote said: "Writing this book at this time was an anchor for me. A lifeline of contact, a tether made of words and ideas that helped to keep me connected to other humans who also found solace and meaning in telling and hearing stories. When I first found myself grappling with the realities of things like lockdown and social distancing and being unable to travel to be with my family in the north, writing letters seemed like the only antidote. Not a cure, but certainly soul medicine."
Care Of will be available in bookstores, as an ebook, and as an audiobook read by the author, on June 8, 2021. The deal was arranged by Rachel Letofsky at CookeMcDermid Literary Management.
ABOUT THE AUTHOR:
Ivan Coyote is a writer and storyteller. Born and raised in Whitehorse, Yukon, they are the author of twelve books, the creator of four films, six stage shows, and three albums that combine storytelling with music. Coyote's books have won the ReLit Award, been named a Stonewall Honour Book, been longlisted for Canada Reads, shortlisted for the Hilary Weston Prize for non-fiction, and awarded BC and Yukon Book Prize's inaugural Jim Deva Prize for Writing That Provokes. In 2017 Ivan was given an honorary Doctor of Laws from Simon Fraser University for their writing and activism. Coyote has toured public schools solo around the world for seventeen years now, using the power of personal stories to fight bullying and make schools safer for students, staff and parents. In 2019 Ivan marked twenty-five years on the road as an international touring storyteller and musician, and released their twelfth book, Rebent Sinner, with Arsenal Pulp Press. Coyote's stories grapple with the complex and intensely personal topics of gender identity, family, class, and queer liberation, but always with a generous heart, and a quick wit. Ivan's stories manage to handle both the hilarious and the historical with reverence and compassion, and remind us all of our own fallible and imperfect humanity, while at the same time inspiring us to change the world.