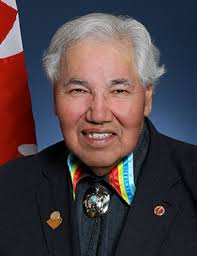 For decades, Senator Sinclair has fearlessly educated Canadians about the painful truths of our history. He was the first Indigenous judge in Manitoba, and only the second Indigenous judge in Canadian history. He was the Chair of the Truth and Reconciliation Commission, and remains one of the foremost voices on Reconciliation. And now, for the first time, he will share his full story—and his full vision for our nation—with readers across Canada.
Drawing on Senator Sinclair's unique experiences, and his perspectives regarding Indigenous identity, human rights, and justice in Canada, Who We Are will examine the roles of history, resistance, and resilience in the pursuit of finding that path forward, and healing the damaged relationship between Indigenous Peoples and non-Indigenous peoples in Canada. And in doing so, it will reveal Senator Sinclair's life in a new and direct way, exploring how all of these experiences shaped him as an Anishinaabe man, father, and grandfather.
Structured around the four questions that have long shaped Senator Sinclair's thinking and worldview—Where do I come from? Where am I going? Why am I here? Who am I?—Who We Are will take readers into the story of his remarkable life as never before, while challenging them to embrace an inclusive vision for our shared future.
The book will publish in hardcover, electronic, and audio formats in October 2022. The deal was arranged by Stephanie Sinclair at CookeMcDermid Literary Management.
Senator Murray Sinclair said, "Our history has been about stealing our identity as Indigenous people. It's time we changed that. This country has tried to change us into something we are not. So here is a story about who we are, about how my experiences have shaped who I am, and what I see is a path forward for us all."
News of the book was first announced in a feature interview with Shelagh Rogers on CBC's The Next Chapter, on Saturday, November 21. The episode featuring the interview will be rebroadcast on Monday, November 23, at 1pm Eastern time.
McClelland & Stewart Publisher Jared Bland said, "Senator Murray Sinclair is a visionary leader, a transformative figure, and one of the great moral forces in Canadian life. For all of us at McClelland & Stewart it is an extraordinary honour to join with him to share the history, ideas, and values embodied in his profound story. We look forward to continuing, through this once-in-a-lifetime publication, the crucial work of reconciliation."
In recognition of Senator Sinclair's longstanding commitment to the idea of change made through education, McClelland & Stewart and Penguin Random House Canada are dedicated to a major charitable and educational component as part of this publication. Through the donation of thousands of books, the development of curricula and discussion guides, and other forms of educational outreach, McClelland & Stewart will, in partnership with several Indigenous-led and focused organizations close to Senator Sinclair, ensure that the ideas, values, and stories of this singular book reach as wide an audience as possible.