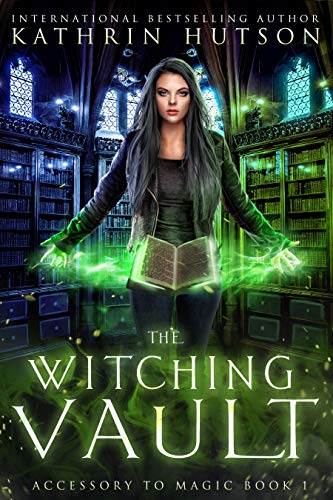 THE WITCHING VAULT — Book One in the Accessory to Magic Series
A new direction for International Bestselling Author Kathrin Hutson
Run the witching vault. Protect the Gateway. Say please. And don't get killed.
After her release from magical prison, Jessica Northwood can't hold a job to save her life. So when an apprenticeship opens up at a spellbound bank, no questions asked, she can't exactly say no… But she definitely should have.
For centuries, the bank's owners have stood between the Gateway in the upstairs hall and the occult syndicate who want it for themselves. As the current owner, the scryer witch is supposed to have that under control. But when the woman turns up dead, Jessica's employment contract now says she's the one tasked with this lethal responsibility.
Jessica has no idea what she's doing…and the bank won't let her leave. As she deals with magical clientele who know the stakes far better than she does, Jessica must decide just how far she's willing to go to keep this job. Because if she doesn't, she'll end up as dead as the body in the lobby. Or worse.
ABOUT THE AUTHOR: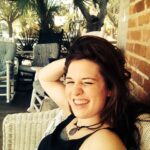 International Bestselling Author Kathrin Hutson has been writing Dark Fantasy, Sci-Fi, and LGBTQ Speculative Fiction since 2000. With her wildly messed-up heroes, excruciating circumstances, impossible decisions, and Happily Never Afters, she's a firm believer in piling on the intense action, showing a little character skin, and never skimping on violent means to bloody ends.
In addition to writing her own dark and enchanting fiction, Kathrin spends the other half of her time as a fiction ghostwriter of almost every genre, as Fiction Co-Editor for Burlington's Mud Season Review. She is a member of both the Science Fiction and Fantasy Writers of America and the Horror Writers Association. With Sleepwater Beat, she became an international bestselling author on both Amazon and Kobo.
Kathrin lives in Colorado with her husband, their young daughter, and their two dogs, Sadie and Brucewillis.  More information about Kathrin can be found at:  https://www.kathrinhutsonfiction.com/