Even Charles Dickens loved to write Gothic novels. Ghosts and things that go bump in the night. And he wrote on of the most famous Christmas stories ever – A Christmas Carol.
We have a list of Gothic novels, old and new that tap into that holiday spirit of Christmas for inspiration or a good scare. Check out these five Gothic novels set around Christmas!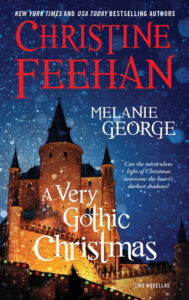 After the Music -By Christine Feehan
Terrified by mysterious threats, Jessica Fitzpatrick takes her twin wards to the island mansion of their estranged father, Dillon Wentworth, a famous musician who shut out the world after a fire claimed his wife's life and left him disfigured. With Christmas approaching, the spark between Dillon and Jessica might light the future, but the evil machinations of those who share his wife's love of the occult may plunge the family into darkness–unless a Christmas miracle occurs. . .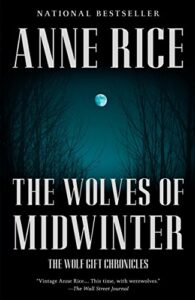 The Wolves of Midwinter by Anne Rice
In Anne Rice's surprising and compelling best-selling novel, the first of her strange and mythic imagining of the world of wolfen powers ("I devoured these pages . . . As solid and engaging as anything she has written since her early vampire chronicle fiction" —Alan Cheuse, The Boston Globe; "A delectable cocktail of old-fashioned lost-race adventure, shape-shifting and suspense" —Elizabeth Hand, The Washington Post), readers were spellbound as Rice imagined a daring new world set against the wild and beckoning California coast.
Now in her new novel, as lush and romantic in detail and atmosphere as it is sleek and steely in storytelling, Anne Rice brings us once again to the rugged coastline of Northern California, to the grand mansion at Nideck Point—to further explore the unearthly education of her transformed Man Wolf.
The novel opens on a cold, gray landscape. It is the beginning of December. Oak fires are burning in the stately flickering hearths of Nideck Point. It is Yuletide. For Reuben Golding, now infused with the wolf gift and under the loving tutelage of the Morphenkinder, this Christmas promises to be like no other . . . as he soon becomes aware that the Morphenkinder, steeped in their own rituals, are also celebrating the Midwinter Yuletide festival deep within Nideck forest.
From out of the shadows of the exquisite mansion comes a ghost—tormented, imploring, unable to speak yet able to embrace and desire with desperate affection . . . As Reuben finds himself caught up with the passions and yearnings of this spectral presence and the preparations for the Nideck town Christmas reach a fever pitch, astonishing secrets are revealed, secrets that tell of a strange netherworld, of spirits—centuries old—who possess their own fantastical ancient histories and taunt with their dark, magical powers . . .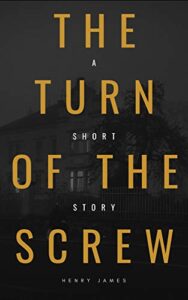 The Turn of the Screw by Henry James
By the comforts of a blazing fireplace on a cold Christmas Eve night, guests at a holiday party share stories of phantoms and ghosts of Christmases past. Yet one guest delivers a tale of sheer fright for which no one listening was prepared. As the story goes, after losing both parents, a young boy and girl move into a large wooded estate to be held under the care of their uncle. Wanting nothing to do with raising the children, the uncle hires a young governess to attend to their care. Yet the governess never could have anticipated the horrors that await her discovery. When it becomes evident that the children have some supernatural connection with a deceased former governess and her lover, the young governess finds herself scrambling to regain control of two children slipping away from her grasp. This classic horror tale is now a hit hollywood movie called "The Turning" starring Finn Wolfhard from Stranger Things. This version of the book is beautifully formatted and also includes a short historical foreword.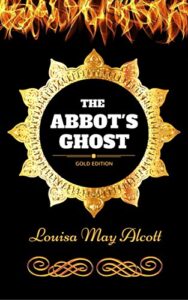 The Abbot's Ghost by Louisa May Alcott  (author of Little Women)
A Christmas house-party at a grand old English estate brings together a group of family and friends whose complicated relations are clarified and healed over the course of the Christmas holidays. Maurice Treherne is a young man confined to a wheelchair after saving the life of his cousin, Sir Jasper Treherne. Maurice's love is given to his cousin Octavia, although their romance is blocked by Jasper and Octavia's mother who feels that she can't give her daughter to a cripple. Also in the party is Mrs. Snowdon, a beautiful young woman whose affections Jasper and Maurice once competed for, and who seems determined to renew her conquest. What further complicates the situation is a mysterious ghostly appearance in the attic and what hides behind it.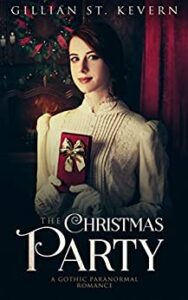 The Christmas Party: A Gothic Paranormal Romance by Gillian St. Kevern
Tidings of comfort and—ghosts?
As the solitary inhabitant of a notoriously haunted house, Micah Evanovich is braced for another miserable Christmas. He passes his days playing the piano, brooding on his failure to produce a sonata worthy of the woman he loved, and hiding from the world. When a willful heiress decides his house is the perfect location for her spooky Christmas soiree, Micah's very existence is threatened. Will the party provide Micah with the chance to put his past behind him—or further cement his failures?
Pippa Goodfellow has five thousand pounds a year and a simple wish: to scare the socks off her infuriatingly superior cousin Julian and his odious friend Bryant. But when her revenge threatens the professional reputation of her beloved Uncle, Pippa needs Micah's help to ward off disaster. Can an eternal pessimist and hopeless optimist ever find common ground? Or will Pippa's Christmas Party end in Christmas tragedy for all?
The Christmas Party is the fourteenth in the Read by Candlelight series of standalone novellas featuring an LGBTQIA+ cast. Pairs nicely with Christmas mince pies and ginger beer. Preorder now to help revive the tradition of ghost stories on Christmas Eve.