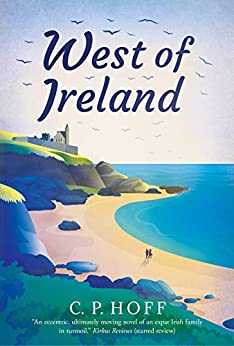 WEST OF IRELAND BY C.P. HOFF
The Picaresque Narratives
Downton Abbey for the undiscriminating reader!
As a newlywed, Mrs. O'Brien makes a vow to her older sister-in-law, the formidable Sister Mary-Frances, promising a child to the church. As the years pass and all her children perish, save one, Mary-Kate, Mrs. O'Brien tries to forget her pledge. But Sister Mary-Frances doesn't. When the nun comes to collect her charge, trouble ensues. The O'Briens do everything, short of sacrilege, to keep Mary-Kate out of the clutches of the demanding nun.
Listed as one of the Top 100 Indie books of 2020 by Kirkus Reviews
ABOUT THE AUTHOR: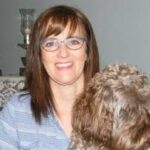 C.P. Hoff lives in southern Alberta with her husband, and children. She has written for the local paper, which might be impressive if she lived in New York, and if anyone read the local paper. Hoff is a founding member of WordBridge – Lethbridge Writers' Conference.
Her first novel, A Town Called Forget, was longlisted for the Stephen Leacock Medal For Humour. Her second novel, West of Ireland, received a Kirkus star and was featured in Kirkus Best Indie Fiction & Literature 2020.
More information can be found about C.P. Hoff at: C. P. Hoff – C. P. Hoff: Author of the Picaresque Chronicles
To request additional review copies or an interview with C.P. Hoff, please contact Mickey Mikkelson at Creative Edge Publicity: mickey.creativeedge@gmail.com / 403.464.6925.