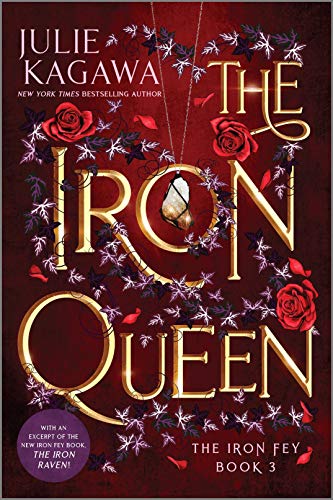 With more than one million books sold in North America and editions in 22+ countries worldwide, The Iron Fey series by Julie Kagawa is one of the biggest sensations to come out of Harlequin Teen/Inkyard Press. For fans of Sarah J. Maas, Cassandra Clare and Holly Black. The special edition repackages of the first four books will include bonus content.
Wicked faeries, betrayals and forbidden love… This special edition of The Iron Queen includes the bonus novella Summer's Crossing and an excerpt from the new Iron Fey book, . The Iron Raven.
A storm is approaching, an army of Iron fey that will drag me into the core of a conflict so powerful, I'm not sure anyone can survive it.
Meghan Chase thought her time with the fey was over, that the sacrifices she had to make were done. But war is brewing as another Iron King rises to destroy the courts of Faery and corrupt the Nevernever forever. The age-old rivalry of the Summer and Winter courts must be put aside as the rulers prepare to face their mutual enemy…and Meghan must step up once more and finally claim her secret destiny. But first, she must make one final, heartbreaking sacrifice.