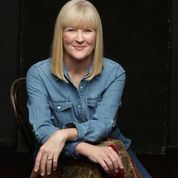 Welcome Suzanne, we're excited to have you on Reader's Entertainment. First, tell our readers a bit about yourself.
Living in the San Francisco Bay Area, surrounded by my very big and expanding family, I squeeze every spare minute to write. If I'm not at the computer or babysitting little grandbabies, you can probably find me on the tennis court.
Have you been writing long?
Starting in college, I wrote features for the weekly newspaper and got hooked. I've been writing professionally ever since. I even wrote the newsletter for a diaper delivery service when I was a brand new mom (in exchange for free diaper service!). While raising my four children, I freelanced for multiple magazines. It was after my children left for college that I took the plunge into writing books—both fiction and non-fiction. That was over ten years and thirty-five books ago. And more to come, Lord willing!
What is your writing day like?
Ever heard this maxim? "There's gold in the morning hours." It's true! I rise early. Really, really early. I can write twice as fast and three times as good. I try to use mornings for creative work and save afternoons for research, catching up on emails or doing marketing tasks.
Tell us about your latest release THE MOONLIGHT SCHOOL.
The Moonlight School is based on a true story about a very remarkable woman, Cora Wilson Stewart, the first female superintendent of schools in Rowan County, Kentucky. She had an idea to open the rural one-room Appalachian schoolhouses to illiterate adults on moonlit nights and teach them to read and write. Academics assumed that illiterate adults had missed the "window" of learning in childhood, and couldn't be taught to read or write. Ignoring that assumption, Cora pressed on. She hoped for 150 adults to come to the 51 schoolhouses. On the first moonlit night, September 5, 1911, over 1200 men and women, ages 18-86, came out of the hills and hollows to the rural schoolhouses. Within two years, adult illiteracy was wiped out in Rowan County. Soon, the Moonlight Schools grassroots movement spread across Kentucky, then to other southern states, and then across the country.
Wow, that's incredible. So, what inspired this book?
As I write, I listen to a classical music radio station. A few years ago, the radio host made a passing comment that caught my ear: "On this day in 1911, the Moonlight Schools began." I stopped what I was doing and googled it. The more I discovered, the more I sensed that this story was waiting to be told.
Would you share a detail from your current release with readers that they might not find in the book? Perhaps a juicy bit of back-story, or something only you know about a character?
Cora Wilson Stewart, a woman way ahead of her times, so brave and clear-headed and such a visionary…had been divorced three times. Twice to the same man! I think she gave up on marriage and poured all her energy and passion into eradicating adult illiteracy.
If you could be one of your characters for a day which character would it be? Why? 
My grandfather was raised Plain near Gettysburg, Pennsylvania. I've always been intrigued by my relatives' authenticity, by their simple and content lives. It's the reason I've written about the Old Order Amish—but I like to write about them beyond the bonnets and buggies and beards. Much of today's Amish fiction revolves around stereotypes—such as stern, judgmental, patriarchal Amish bishops.
I've become friends with an Amish bishop who turns that stereotype upside down. He's one of the most intelligent, well-read individuals I've ever known, has a deep reverence for the Lord and for creation (this Amish bishop's dairy was the first organic dairy in his state), and also has a heart of gold.
That real-life bishop became the model for David Stoltzfus, a character in many of my Amish books. If I could be anyone for a day, it would be David Stoltzfus. He has a knack for setting overturned things upright.
Have any particular authors influenced how you write? 
Ah…there's so many wonderful authors! It's hard to pick just a few. Catherine Marshall's non-fiction books are by my bedside. Also—Phillip Yancey, Eugene Peterson, Anne Morrow Lindbergh, Madeleine L'Engle. I soak up their books.
This might sound a tiny bit biased, but I think Baker authors are a special bunch. Laura Frantz, Tamera Alexander, Siri Mitchell, Sarah Sundin, Lynette Eason, Susan May Warren…they're top notch writers.
Do you have a secret talent readers would be surprised by?
I love to cook! I experiment, I tweak, I try new recipes. When I go out to a restaurant, I want that entree to "best" my own version. If it does, I'll break down the recipe and re-create it at home. If it doesn't…I scratch that restaurant off the list.
Your favorite go to drink or food when the world goes crazy! 
See above. You can find me in the kitchen with my apron tied on and my cookbook open.
And what is your writing Kryptonite?
Discouragement. It's dangerous.
What is the one question you never get ask at interviews, but wish you did? Ask and answer it. 
If, for whatever reason, you could never get published again, what would you do?
The book world is changing so rapidly. I love writing—it fulfills me at such a deep, deep level. But I'm also aware that I need to hold on to this passion lightly. If I could never get published again…I would grieve. But I would be okay.
Thank you so much for joining us today, Suzanne. What a fascinating story!
Here's a quick look at Suzanne's latest release THE MOONLIGHT SCHOOL: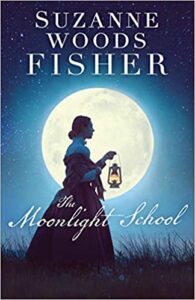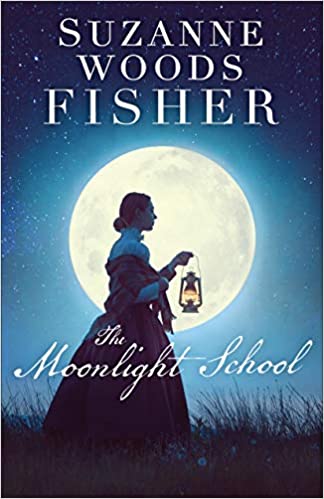 Haunted by her sister's mysterious disappearance, Lucy Wilson arrives in Rowan County, Kentucky, in the spring of 1911 to work for Cora Wilson Stewart, superintendent of education. When Cora sends Lucy into the hills to act as scribe for the mountain people, she is repelled by the primitive conditions and intellectual poverty she encounters. Few adults can read and write.
Born in those hills, Cora knows the plague of illiteracy. So does Brother Wyatt, a singing schoolmaster who travels through the hills. Involving Lucy and Wyatt, Cora hatches a plan to open the schoolhouses to adults on moonlit nights. The best way to combat poverty, she believes, is to eliminate illiteracy. But will the people come?
As Lucy emerges from a life in the shadows, she finds purpose; or maybe purpose finds her. With purpose comes answers to her questions, and something else she hadn't expected: love.
Inspired by the true events of the Moonlight Schools, this standalone novel from bestselling author Suzanne Woods Fisher brings to life the story that shocked the nation into taking adult literacy seriously. You'll finish the last page of this enthralling story with deep gratitude for the gift of reading.
ABOUT THE AUTHOR:
Suzanne Woods Fisher is an award-winning, bestselling author of more than 30 books,
including On a Summer Tide and On a Coastal Breeze, as well as the Nantucket Legacy,
Amish Beginnings, The Bishop's Family, The Deacon's Family, and The Inn at Eagle
Hill series, among other novels. She is also the author of several nonfiction books about
the Amish, including Amish Peace and Amish Proverbs. She lives in California. Learn
more at www.suzannewoodsfisher.com and follow Suzanne on Facebook
@SuzanneWoodsFisherAuthor and Twitter @suzannewfisher.
Keep up on my latest book news (and family news) by receiving my e-newsletter, as well as connecting on Instagram, Facebook, Twitter , and my blog!