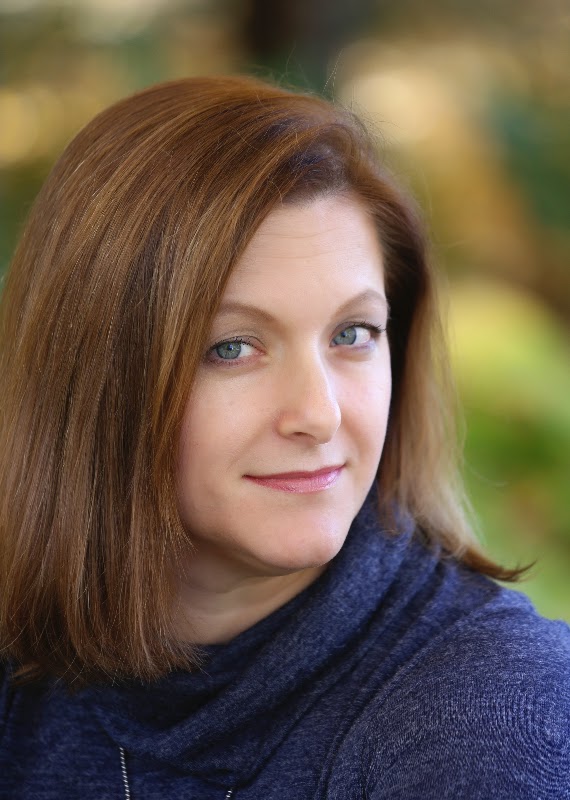 Welcome Lynn, we're excited to have you on Reader's Entertainment. First, tell our readers a bit about yourself. Where you're from, where you live? Is writing your full-time job?
I'm originally from Hendersonville, NC and now live in Simpsonville, SC. My husband and I have three kids, one girl and two boys. Our daughter attends high school and I homeschool our boys. So writing is definitely not my full-time job! I'm a wife, mom, daughter, sister, friend, homeschooler, special needs mom, and depending on the season I'm also a flag football, basketball, or most often, baseball mom. And in my "spare" time, I write books!
How long have you been writing?
I started writing in March 2010, so by the time Unknown Threat releases I'll have been writing for 11 years.
Give us a look into your typical writing day.
Sadly, there is no typical day! I try to squeeze in some words in the morning whenever possible, just to get my brain moving in the direction of my story. But it's usually late afternoon, or more often late evening before I sit down to write. I rarely leave home without my laptop and frequently squeeze in words while my kids are at piano, dance, or ball practice.
Give us a look at your latest release UNKNOWN THREAT
Unknown Threat is the first book in the Defend and Protect series. The United States Secret Service resident office in Raleigh, North Carolina is staffed by some of the most elite law enforcement officers in the country. They investigate financial and identity crimes and are always ready to support any protective mission that comes their way. US Secret Service Special Agent Luke Powell has been assigned to the Raleigh office for several years, and he knows it's not a coincidence when four friends and fellow agents die in unusual circumstances within weeks of each other. As more agents are targeted, the stakes become higher than ever. FBI Special Agent Faith Malone is placed in charge of the investigation and must work with Luke to bring the killer to justice before any more names are added to the Secret Service Wall of Honor.
What inspired this book?
I've always been fascinated by the U.S. Secret Service. When I started my research and learned more about what they do, I knew there would be a range of stories I could tell, and I think readers will be surprised to discover how varied the mission of the Secret Service is. It's far more than the protective detail we typically associate with them. And the Secret Service works closely with other agencies and with a variety of business which gave me the opportunity create an exciting and unique cast of characters.
Who has been your most difficult character to write?
The heroine of Unknown Threat, FBI Special Agent Faith Malone. She's the first heroine I've struggled to write. Our personalities are quite different, and I had to work hard to figure her out. I did more research into her temperament and motivations than I've done for any of my other heroines.
If you could be one of your characters for a day which character would it be?
This is a tough question, because at some point I want to be all of them! But I think it would have to be Tessa Reed. She may be the most complex character I've written and I'm still getting to know her. She's the only female Secret Service agent in the Raleigh office and I think it would be awesome to be her for a day. She's tough and tender, smart and silly, flawed in dark ways and fabulous in beautiful ways. She's a secondary character in Unknown Threat, but she'll be getting her own story soon.
Do you have a secret talent readers would be surprised by?
I have never been an athlete, but I love CrossFit. I've been sidelined for most of 2020 with an ankle injury (that I did NOT get at CrossFit!) and I've missed it so much. No matter how ridiculous my day has been, working out always takes my stress levels down to manageable levels. Our CrossFit box is the best.
Your favorite go to drink or food when the world goes crazy! 
At the risk of being the most cliche writer ever…coffee and chocolate. 🙂
And what is your writing Kryptonite?
This is a great question. For me, it's fabulous stories. I'm a voracious reader and when I get sucked into a book, or worse, a series, I'm almost useless until I finish it. So much so that when I get close to a deadline, I have to ban myself from reading any fiction until I'm done writing my own book.
Chocolate and coffee are always great choices! Thank you so much for joining us today, Lynn! 
Here's a look at Lynn's latest release UNKNOWN THREAT: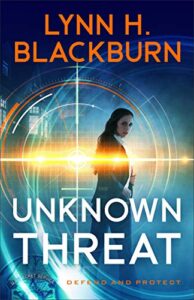 US Secret Service Special Agent Luke Powell is lucky to be alive. Three of his fellow agents have died in unusual circumstances in the past ten weeks. Luke is devastated by the loss of his friends and colleagues, and his inability to locate the killer feels like a personal failure. He's an expert at shielding others, but now the protectors are in need of protection.
FBI Special Agent Faith Malone is driven to succeed and confident in her ability to solve every case she's assigned. She's been put in charge of the investigation into the unprecedented attacks, and with Luke's life in danger, the stakes have never been higher. But it's hard to know how to fight back when you don't know who the enemy is.
As more agents are targeted, Luke and Faith will have to work together to bring a killer to justice and prevent any more names from joining their fallen brothers and sisters on the Secret Service Wall of Honor.
Award-winning author Lynn H. Blackburn pulls out all the stops in this brand-new romantic suspense series that will have you holding your breath one minute and swooning the next.
ABOUT THE AUTHOR:
Lynn H. Blackburn is the author of Beneath the Surface, In Too Deep, One Final
Breath, Hidden Legacy, and Covert Justice. Winner of the 2016 Selah Award for Mystery
and Suspense and the 2016 Carol Award for Short Novel, Blackburn believes in the
power of stories, especially those that remind us that true love exists, a gift from the
Truest Love. She's passionate about CrossFit, coffee, and chocolate (don't make her
choose) and experimenting with recipes that feed both body and soul. She lives in
Simpsonville, South Carolina, with her true love, Brian, and their three children.