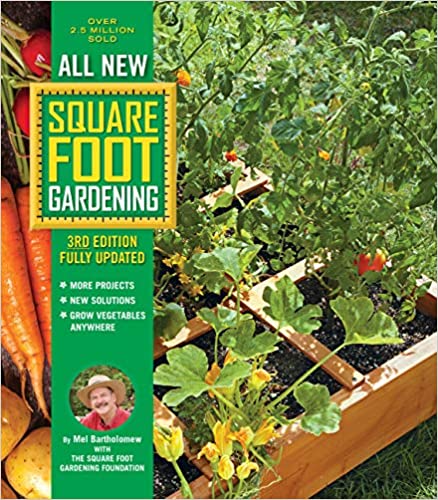 It's almost 'May Flowers' time, and if Mother Nature is actually ushering in Spring where you are, our staff has a few book suggestions to help your green thumb!
An oldie, but goodie, this tried and true gardening book has just been updated and revised.
In All New Square Food Gardening, 3rd Edition, the best-selling gardening book in North America is relaunched and updated for the next generation of gardeners and beyond.
Since Square Foot Gardening was first introduced in 1981, the revolutionary new way to garden developed by Mel Bartholomew has helped millions of home gardeners grow more fresh produce in less space and with less work. Now, based largely on the input and experience of these millions, the system has been even further refined and improved to fully meet today's changing resources, needs, and challenges.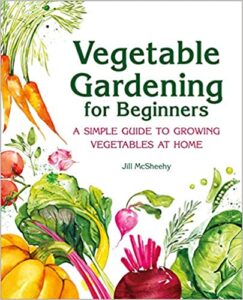 The pandemic has seen lots of new gardens testing…the soil and if you're a complete newbie to gardening, fear not, there is a great book for you. One of our personal favorites is Vegetable Gardening for Beginners: A Simple Guide to Growing Vegetables at Home.
Grow a flourishing vegetable garden with the ultimate guide for beginners
Gardeners never forget the first time they enjoyed a ripe, juicy tomato plucked straight from the vine or savored a crisp, fresh salad made with ingredients from their backyard. Start growing your first crop today with Vegetable Gardening for Beginners. Host of The Beginner's Garden podcast Jill McSheehy offers simple guidance to first-time gardeners who will be amazed at how easy it can be to create a thriving garden.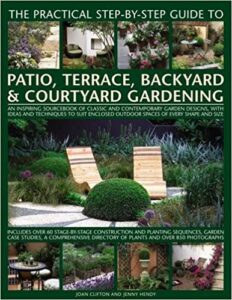 For you city dwellers, you too can grow tomatoes, and lettuce, and other awesome veggies! We found a complete guide for readers who don't have a lot of space but still want to grow their own salad; The Practical Step-by-Step Guide to Patio, Terrace, Backyard & Courtyard Gardening
This beautiful and practical new book is packed with creative ideas for making a successful outside courtyard space. The courtyard is typically an open area surrounded by walls or buildings, and can range from a tiny backyard, an urban terrace or patio area with small-scale gardening, to a more expansively sized area of garden with defined borders.
And for those readers who do have acerage, we recommend a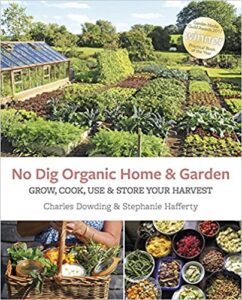 splendid book; No Dig Organic Home & Garden: Grow, Cook, Use, and Store Your Harvest.
No dig organic gardening saves time and work. It requires an annual dressing of compost to help accelerate the improvement in soil structure and leads to higher fertility and less weeds. No dig experts Charles Dowding and Stephanie Hafferty, explain how to set up a no dig garden, including how to:
• Make compost and enrich soil
• Learn skills you need to sow and grow annual and perennial veg
• Harvest and prepare food year round
• Make natural cosmetics, cleaning products, and garden preparations
If you're just not into getting your hands dirty, you can color your own flowers. We found this beautiful flower coloring book for the lounge-chair gardener.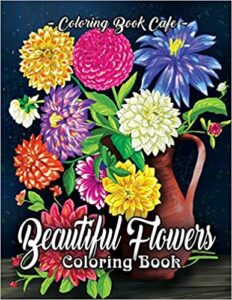 Beautiful Flowers Coloring Book
Want to relax after your stressful day? Explore beautifully drawn flowers to color and feed your creativity…
Are you looking to let go of the day's worries? Want a peaceful, new creative outlet? Do you enjoy losing yourself in the beauty of plants and flower bouquets? This exquisite adult coloring book from a best selling publisher of 50+ illustrated masterpieces is sure to relax and inspire you. As research shows that coloring calms anxiety, the Beautiful Flowers Coloring Book is a wonderful tool to focus your mind and release your imagination.
Happy gardening!!