Heidi Hostetter loves stories of family, forgiveness and second chances so we knew we wanted to hear all about her new novel- The Girl I Used to Be! We sat down with Heidi to ask her about the book and about herself!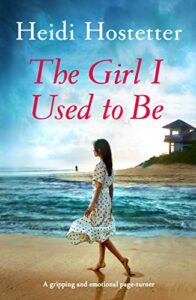 RE: Let's start with the story for The Girl I Used to Be! Tell us about it!
Heidi: The main character, Jillian DiFiore changed her whole life to marry Marc, a man twice her age. She was young and in love, and she did everything to mold herself into his perfect wife. She thought she had the perfect life, so when the cracks started to appear, she ignored them. And when Prince Charming turns out to be someone very different, her marriage implodes.
She's awarded a sprawling beach house on the New Jersey shore in the divorce. Overpriced and with a dark history, the house is a symbol of Jill's old life, everything she's lost. She hates the sight of it but knows she must sell it if she'd to move on. She travels to the shore intending to sell the house quickly—but the task is not as easy as she expects. Unexpectedly, she's charmed by the coastal town's old-fashioned ways and quirky residents. Surprisingly, she's starting to see a path back to the girl she was before she met her husband…
Then Jill stumbles across a terrible secret that changes everything. The house has a dark past and Marc's part in it goes deeper than she expects. If the secret comes to light, it will destroy the progress she's made–but what Marc did is so deceptive that she can't let it stand. With Marc determined to bury the evidence, can Jill find a way to save herself before he takes her down with him?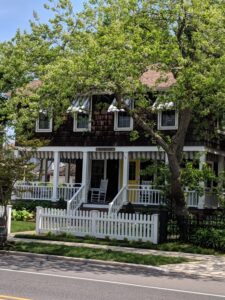 RE: What do you feel is the most unique aspect of your story?
Heidi: The idea for The Girl I Used Be came from a moment in The Shore House, a previous book set in the same shore town. There is a scene in The Shore House where Marc Goodman is throwing a lavish summer party in an enormous beach house but his wife, Jill is upstairs alone and she seemed so sad. I wondered what would keep her there, apart from everyone else? What was her life like?
For readers, I think the best part of The Girl I Used to Be will be rooting for Jill as she fights to get her power back. She was young when she married Marc and she gave up a lot of herself to be with him. The scene in the restaurant where she stands up to him is one of my favorites. So is the ending – a very deserved happy ending for Jill.
RE: Tell us about your main character(s).
Heidi: Jillian DiFiore Goodman is sassy and outspoken, kind-hearted and generous. She wears oversized sweatshirts and skinny jeans, likes sleeping late on the weekends and loves the magic of rainy days. Her favorite meal is a double-cheese pizza shared with her best friend Ellie and eaten right out of the box. Jill's passion is photography and is working hard to launch her career. But that was before she met Marc. Marc changed her. Her journey is finding her way back.
RE: What genre(s) is this and who do you think will enjoy reading it? (type of audience)
Heidi: Technically, this book falls into the Women's Fiction genre because the majority of the story is about Jill's struggle to reclaim her authentic self but I think there are enough twists and surprises to keep readers turning the page.
Anyone who appreciates a good underdog story will like this book, especially readers who enjoy Amanda Prowse, Elin Hilderbrand and Diane Chamberlain.
RE: Have you received any feedback on it yet, and if so, what was it?
Heidi: I just read the most wonderful review where a reader compared me to Elin Hilderbrand, whose books I've always liked. This same reviewer called The Girl I Used to Be 'hands down one of the top summer reads of 2021', which is so gratifying. The best part of my job is when readers identify with characters in my novels, or the struggles they face. I love getting email from readers who tell me how much they dislike one character or love another because it means I've struck a chord, something universal. It means I've done my job well.
RE: Tell us something about yourself that most of your readers may not know.
Heidi: Let's see. I can't cook or bake and I happen to think that a bowl of cereal can be a perfectly acceptable dinner.  I think New Jersey makes the best pizza, grows the best corn and invested blank-and-white cookies, the best dessert ever. I'm loud and I can be bossy but there's nothing I wouldn't do for my family and friends.  I think that being an author is the best job in the universe and even after publishing six books, I still can't believe I get to do it. Truly, it's an honor to write for such engaged readers.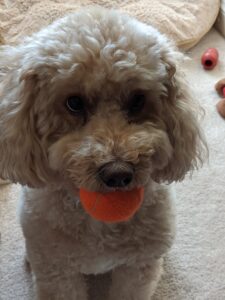 RE: What's next for you?
Heidi: I'm currently working on a new novel about a woman whose life is upended in an unexpected way and how she gathers the pieces to make something wonderful. She's a strong woman, resilient and protective of her family. I can't wait to see where she'll end up.
RE: Where can people interact with you and find out more about you and your books?
Oh, I love to connect with readers.  They can find me here:
Facebook: https://www.facebook.com/AuthorHeidiHostetter/
Facebook Reading Group: facebook.com/groups/636728933179573
Goodreads: Goodreads.com/HeidiHostetter
Twitter: @HeidiHostetter
Website: HeidiHostetter.com
Thank you so much, Heidi, for finding time in your busy day to chat with us!