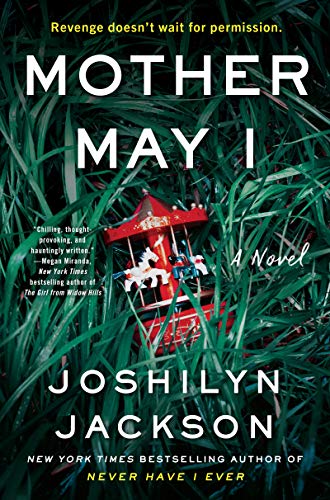 Mother May I by Joshilyn Jackson
I really enjoyed this book!
Sometimes you judge, and roll your eyes yelling at characters for not doing it your way…but You never know how you'll react in certain situations because hopefully you've never been in it! I yelled a few times, due to many crime shows…"don't your going to look guilty!" But that all played into choices for following actions, they won me over!
This story made it easy for me to submerse myself into Bree's life and the horrors she faces when her newborn son is kidnapped. She, at first, becomes the pawn of the kidnappers then, with the help of a friend and ghosts of her past, she tries to turn the tables.
The connection she makes through their phones calls gives clues to their identity. They unravel the connection to her family and others. The dirty secret…The act the kidnappers are seeking vengeance against…once revealed changes her life forever.
They unravel the lives of many connected as they discover where her stolen son may be held…Twists, turns, and surprises, keep your emotions connected to those in the story…I really enjoyed the relationship with Marshall and his role in the story. Are some people Villain or misunderstood and lost…
I wondered how Ms Jackson was going to resolve certain threads. And I startled my dog with my OMG yell with the final turn of events that brought all loose threads to a knot!
I will definitely be reading this author again