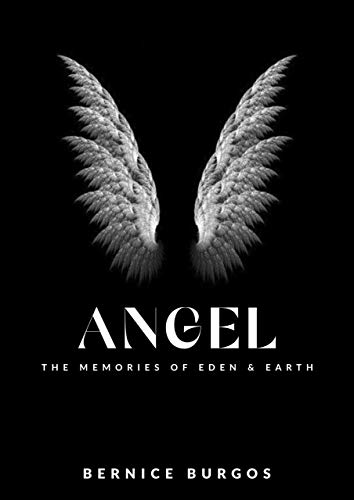 Angel: The Memories of Eden & Earth by Bernice Burgos
This is 106 pages packed full of world and character building shared along a well written storyline. Bernice Burgos weaves a plotline that invests you in the various characters and you know you're being introduced to a series you'll want to follow.
.
Angel, the Hero of this journey is set on a path toward her destiny. It will test her faith in all she knew as she and her brother, Castus, are immersed in the worst of humanity and her own celestial kind. In the chaos she and her brother must work their way through much is lost to her. It and the choice of others has major affects on her.
.
Angels, Demons, other supernatural beings, and humans, all play their part in her journey. Well written villains and heroes are in all species, not one is the hero race and one race is the enemy. We meet heroes and anti-heroes, and sometimes the lines are blurred between them, making you question, has you hoping and rooting for them all one minute and doubting motives the next. You're gripped by the story as its shared, as you see it unfold, with a few heart-touching and heart stopping moments. It keeps the reader invested in her and those who love her.
.
This prequel brings us to the point where, in order to claim her destiny, she now needs to fly blind and learn who she is all over again. Cannot wait to pick up the next novella, V Servi Dei, and the Full Novel, Trapped Inside Humanity: Angel Series bk1, and travel this journey with her! And, yes, I recommend this read!