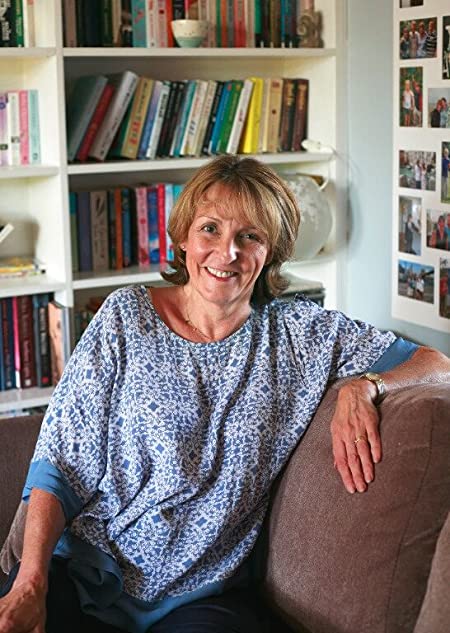 A romantic escape through the pages with author Julie Caplin
Julie Caplin is addicted to travel and good food. Julie Caplin is an English author of romance books best known for her book series Romantic Escapes. She also writes standalones romance books under the penname Jules Wake.
She's always had the passion for reading and writing books right from childhood.
She is addicted to good food and travel, and she's always on the hunt for the ideal gin and obsession picky about tonic, garnishes, and glasses.
Formerly a PR director, for many years she swanned around Europe taking top food and drink writers on press trips (junkets) sampling the gastronomic delights of various cities in Italy, France, Belgium, Spain, Copenhagen and Switzerland.
It was a tough job but someone had to do it.
Her romantic escapes series will take you from Brooklyn to Tokyo to Copenhaguen and everywhere in between. Her latest book, The Little Swiss Ski Chalet is out now.
You can find Julie on Facebook, Amazon, Book Series in Order, and BookBub.
Here's a look at Julie's latest release:  The Little Swiss Ski Chalet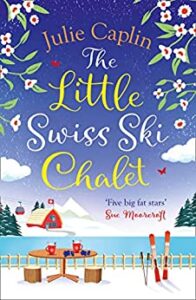 It's time to pack your bags and head to the breathtaking, snow-covered peaks of the Swiss Alps for velvety hot chocolates, delicious cheeses and a gorgeous love story…
Food technician Mina has always believed that chocolate will solve everything – and it's just what she needs when her latest relationship mishap goes viral!
So with her bags packed and a new determination to sort her life out, Minna decides to drown her sorrows with the best hot chocolate in the world at her godmother's cosy Swiss chalet. Chocolate: yes. Romance: no. Until she has a run in on an Alpine train with a mysterious but oh-so-gorgeous stranger…