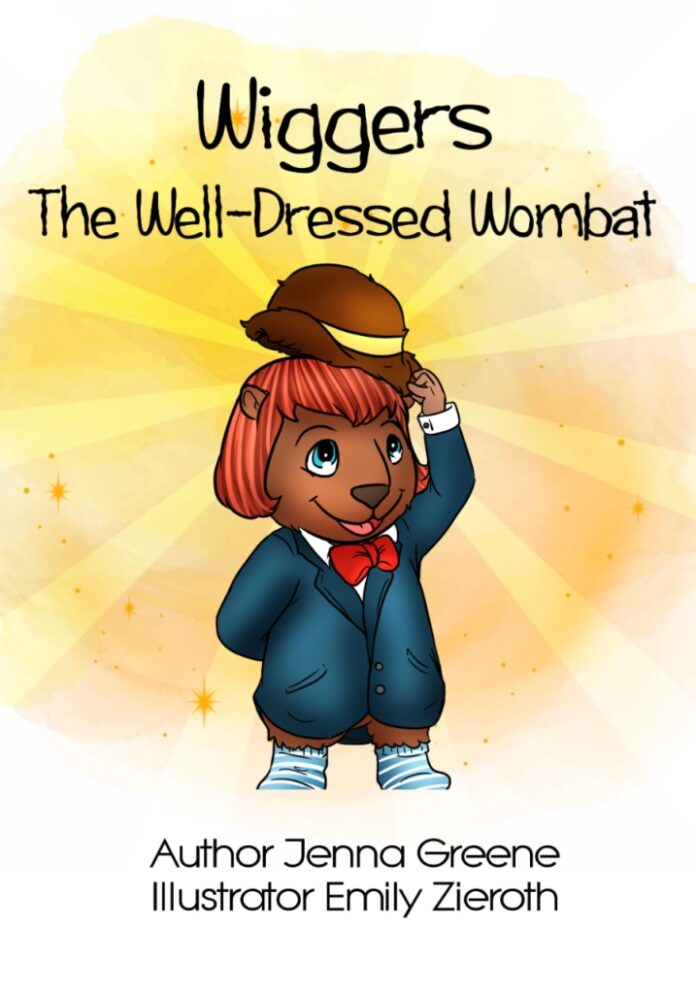 Wiggers The Well-Dressed Wombat by Jenna Greene (Illustrated by Emily Zieroth) 
Acclaimed author Jenna Greene and artist Emily Zieroth take you children and parents on a journey with new literary character and fashion icon Wiggers as he gives out dressing suggestions in the children's book, "Wiggers the Well-Dressed Wombat".
The Synopsis
Wiggers the Wombat loves to share what he knows, how to clothe all his friends wherever he goes.
Take a fun little journey with Wiggers to see, all the dressing suggestions he gives out for free.
The Review
The author does an incredible job of crafting a cute and thoughtful narrative for parents and children alike. The tone and beautiful illustrations did a fantastic job of presenting lovable characters and simple yet profound messages throughout the narrative.
What stood out immediately in this short yet entertaining read was the powerful messages that the author wove through the narrative. Messages and themes of self-acceptance, living your best life, and treating others with kindness and courtesy lead to a fulfilling and memorable life.
The Verdict
A heartfelt, captivating, and family-friendly children's book, author Jenna Greene and illustrator Emily Zieroth's "Wiggers The Well-Dressed Wombat" is a must-read book for parents and children everywhere. The warmth and vibrant imagery along with a memorable and thoughtful story from an incredible writer will leave parents and their children feeling a great sense of bonding after finishing this book. Be sure to grab your copy today!
Rating: 10/10
(From Anthony Avina Reviews)