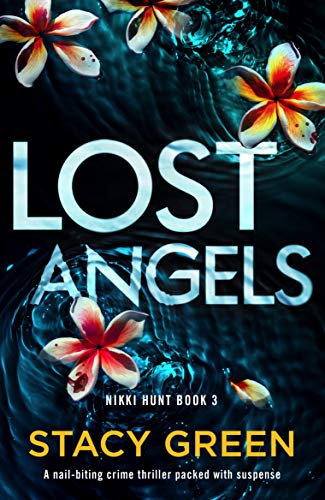 Lost Angels (Nikki Hunt, #3) by Stacy Green
Wow! That was an intense, pages had to be kept turning, read.
From book 1 of the Nikki Hunt Series, Girls in the Snow, we're aware of the serial killer Frost and that Nikki feels a connection to the case, that it's somehow personal, but she can't put her finger on why. Well here in Book 3, Lost Angels, Frost strikes again, and even more with the latest victim, Annmarie, Nikki's high-school best friend, she and her team begin to believe she just may be the connection.
And with that in your mind, even the scenes meant for showing character growth, personal relationships and family bonding, during which you do come to love the characters more, build your connection, there's no exhale…you know how in the movies the music starts and you get the feeling something's about to happen? Well because of the evidence there's a connection between Frost and Nikki even these scenes feel like that! The music is about to start…
Through each revelation, by investigating the case and by her personal discoveries we realize more and more that Nikki was right, it's personal. Why, who is he to her?… and you're on edge completely right up to his endgame. Moments of action, heart stopping and one gut punch this story is an edge of your seat, peak through fingers journey.
Will Nikki have learned lessons she'll carry with her into Book 4 Girl In The Ground coming Dec 1? We shall see, fingers crossed yes, but not all, because I think some of her reactions and actions help her solve her cases.
Highly recommend this book, the entire Nikki Hunt series!