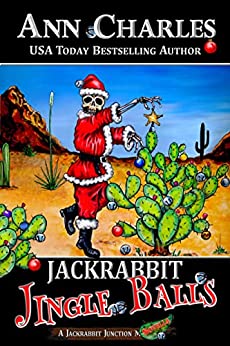 Holiday Recipe for Madcap Merrymaking in Jackrabbit Junction
Start with a bawdy night sprinkled with tinsel tassels and jingle balls, toss in a missing pair of underwear, and top it all off with plenty of sugary shenanigans. Serve with a side of naughty and nice.
Claire Morgan and her sisters are a tad twitchy. Their father is on his way for their first Christmas in Arizona, but the tidings of joy are few and far between. For one thing, their mother is pissed about her ex-husband flying in to play Santa. For another, their mother is just pissed. Period.
Christmas will never be the same again for the Morgan sisters!
Praise for the Jackrabbit Junction Series:
"You give me sassy women who stick their noses in things they probably shouldn't. You give me old folks who give me a giggle with their candid observations on life and the women they want to bed. You give me danger and mayhem and kisses that steam up the pages" _ Kelly, Reviewer at Reading The Paranormal
"So refreshing! This author's voice is different and you can just feel that she had fun writing her words. In fact, many times they made me wish I'd come up with the line"_ Mimi Barbour, New York Times and USA Today Bestseller
ABOUT THE AUTHOR: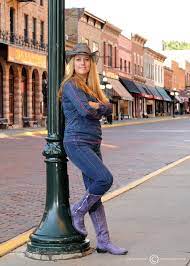 USA Today Bestselling author, Ann Charles, writes spicy stories full of mystery, comedy, adventure, suspense, romance, and supernatural mayhem. When she's not dabbling in fiction, she's arm wrestling with her two kids, attempting to seduce her husband, and arguing with her sassy cats.
Website: http://www.anncharles.com
Facebook: https://www.facebook.com/AnnCharlesAuthorPage
Twitter: https://twitter.com/annwcharles
Instagram: https://www.instagram.com/ann_charles
Snapchat: https://www.snapchat.com/add/annwcharles
Pinterest: https://www.pinterest.com/AnnWCharles
Bookbub: https://www.bookbub.com/authors/ann-charles
Goodreads: https://www.goodreads.com/author/show/4605878.Ann_Charles
Amazon: https://www.amazon.com/Ann-Charles/e/B004JLYPFW
YouTube: https://www.youtube.com/user/AnnCharlesAuthor
LinkedIn: www.linkedin.com/in/anncharles