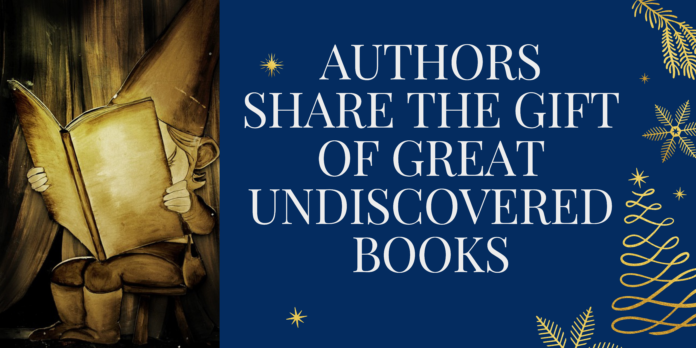 We ask authors to share their favorite 'underrated' books. Books they'd gift to readers that are 'undiscovered'. 
Recommended by author Barbara Hinske
So so so good.
This stylish, clever, and smart mystery checks all the boxes: strong, intelligent female protagonist and supporting cast; charming Cape Cod locale; a loyal and insightful dog; and a sensitive and sexy man. Throw in a plot with enough twists and turns to throw this reader out of her chair, add a handful of helpful cooking tips, and A Side of Murder serves up the best-in-class mystery of the year. A must-read for anyone who likes women, men, dogs, food, and murder.
An Eggnog to Die For is the second of the Cape Cod Foodie mysteries featuring Samantha Barnes, a disgraced but resilient ex-chef who retreats home to Cape Cod and finds herself juggling a new job as the local paper's "Cape Cod Foodie," a complicated love life, a posse of just-slightly-odd friends, a falling-down house, a ginormous puppy and a propensity for falling over dead bodies.Kirkus Reviews gave An Eggnog to Die For a starred review, saying, "A delightful sleuth, a complex mystery, and lovingly described cuisine: a winner for both foodies and mystery mavens." A Side of Murder, the first of the Cape Cod Foodie mysteries, which Elizabeth Gilbert called "the freshest, funniest mystery I have ever read," was the first book in the series.  The third, Murder Is No Picnic, will be published in June 2022.
ABOUT THE BOOK
Beautiful Cape Cod, Massachusetts, is known for seafood, sand, surf, and, now…murder.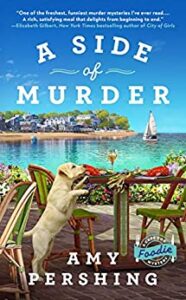 Samantha Barnes was always a foodie.  And when the CIA (that's the Culinary Institute of America) came calling, she happily traded in Cape Cod for the Big Apple.  But then the rising young chef's clash with another chef (her ex!) boils over and goes viral. So when Sam inherits a house on the Cape and lands a job writing restaurant reviews, it seems like the perfect pairing. What could go wrong? Well, as it turns out, a lot.The dilapidated house comes with an enormous puppy. Her new boss is, well, bossy.  And the town's harbor master is none other than her first love.  Nonetheless, Sam's looking forward to reviewing the Bayview Grill—and indeed the seafood chowder is divine. But the body in the pond outside the eatery was not on the menu. Sam is certain this is murder. But as she begins to stir the pot, is she creating a recipe for her own untimely demise?