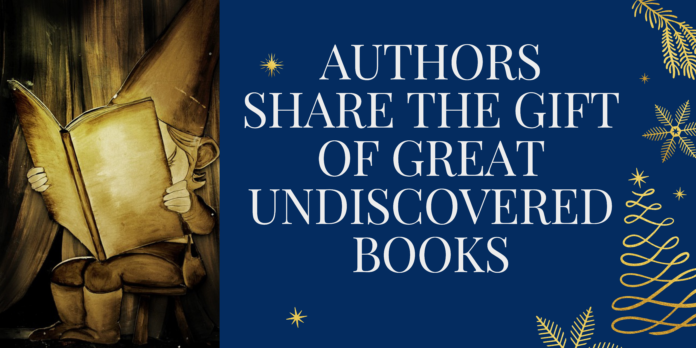 We ask authors to share their favorite 'underrated' books. Books they'd gift to readers that are 'undiscovered'. 
Recommended by author W.L. Hawkin
The Last of the Gifted (Omnibus Edition) by Marie Powell
Marie Powell offers us an evocative epic laced with myth and fact in this fabulously researched and written medieval fantasy series. Combining Spirit Sight and Water Sight into one edition is a perfect gift. The story is narrated by two protagonists: Hyw (16) and Catrin (14)—a brother and sister with extraordinary gifts. In the first book, Spirit Sight, we find Cymru (Wales) hovering on the eve of destruction in the year 1282, as the English king, Edward 1, better known as Longshanks, sends his armies railing against the native Celts. As the war with the English builds, so do the siblings' gifts and their need to use them. Hyw is a shape shifter and Cat a spiritual healer, able to lead captive spirits home to their eternal rest in Garth Celyn, a mystical place as legendary as faerie. Cat shines in Water Sight where her quest is to reclaim the three relics that once belonged to the murdered Llywelyn — The Crown of Arthur, the Coronet of Wales, and Y Groes Naid (the Cross of Neith). She must give them to his younger brother, Prince Dafydd in order to rally the people.
Powell's lyrical writing has a formal tone flecked with Medieval and Old Welsh Gaelic phrases in such a way that they're contextually definable. The language reflects the culture and reminds us that what was once taken by the English is now alive again. Powerful phrasing, sensory descriptions, and mythical references abound.
This is a series for young adults, and I recommend it to teachers and librarians as Powell also includes teaching material. The mingling of myth, magic, and adventure will appeal to middle grade and high school students, but also to their parents. The Last of the Gifted is a classic, where history and magic entwine effortlessly to cast a spell over the reader.
Reviewed by W. L. Hawkin — author, The Hollystone Mysteries
ABOUT THE BOOK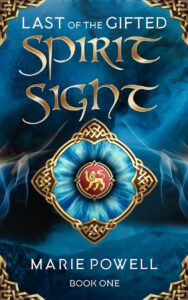 Warrior-in-training Hyw can control the mind of any bird or animal.
Catrin can see the future in a drop of water.
When the last true Prince of Wales is murdered, Hyw's gift allows him to meld with the prince's spirit. Now they must unite their abilities to help the prince's traitorous brother escape Longshanks' ruthless army.
Marie Powell's adventures in castle-hopping across North Wales resulted in this award-winning medieval fantasy, combining magic, mythology, and historical legends with the realities of 13th Century Wales. Marie is the author of more than 40 published books, as well as short fiction, poetry and nonfiction.