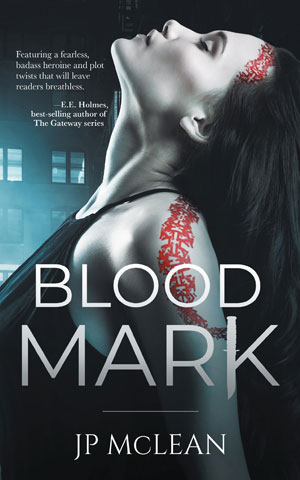 We ask authors to share their favorite 'underrated' books. Books they'd gift to readers that are 'undiscovered'. 
Recommended by author Marie Powell
Blood Mark by JP McLean
They say not to judge a book by its cover, but Blood Mark is a rare exception: the gorgeous moody cover is as intriguing as the story inside this edgy, paranormal thriller. Jane Walker is a tough, loyal character whose concern for her friend Sadie immediately draws in the reader. Emotionally scarred by the reactions of too many men to the blood-red birthmark that forms an intricate pattern snaking around her face and body, Jane is haunted by violent and uncontrollable nightmares. Jane thinks she's found a chance at happiness with bartender Ethan, the only man who isn't repulsed by her birthmarks. But as those birthmarks begin to magically disappear, Jane's nightmares escalate. She learns the true significance of her marks as her past begins to intersect with her present. The first of a new series, Blood Mark takes readers on a thrill ride through gritty, downtown Vancouver as McLean keeps us guessing to the last page.