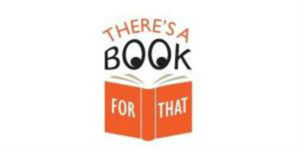 February is American Heart Month. Heart disease is the leading cause of death for men and women claiming more than 600,000 lives each year. While many lifestyle choices and medical conditions can put you at risk for heart disease, the main ones are high blood pressure, high ldl cholesterol, and smoking. According to the CDC, small changes can make a big difference:
Schedule regular visits with your doctor to talk about your heart health
Exercise daily. If this is difficult, start by taking 15-minute walks, and work up from there.
Focus on healthy eating habits like cooking at home and limiting sodium intake.
Kick the smoking habit!
To support these heart-healthy changes, we offer the following: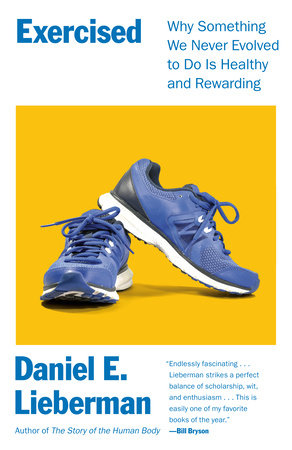 EXERCISED: WHY SOMETHING WE NEVER EVOLVED TO DO IS HEALTHY AND REWARDING by Daniel Lieberman
Drawing on insights from evolutionary biology and anthropology, Lieberman suggests how we can make exercise more enjoyable rather than shame and blame people for avoiding it, and tackles the question of whether you can exercise too much, even as he explains why it can reduce our vulnerability to the diseases mostly likely to make us sick and kill us.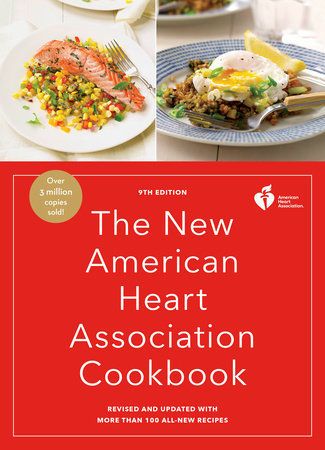 THE NEW AMERICAN HEART ASSOCIATION COOKBOOK, 9TH EDITION
The crown jewel in the AHA's bestselling library, The New American Heart Association Cookbook has been revised to reflect the association's most current dietary and lifestyle recommendations, and offers dishes based on flavors and cooking techniques that speak to today's palate. This invaluable resource by the most recognized and respected name in heart health is certain to become a staple in American kitchens.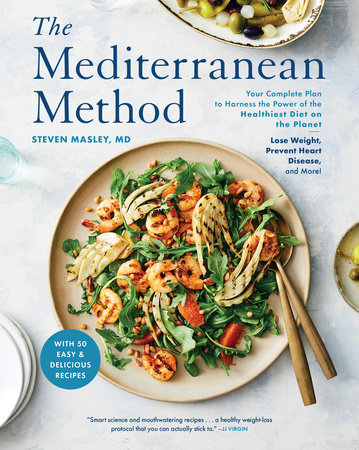 THE MEDITERRANEAN METHOD: YOUR COMPLETE PLAN TO HARNESS THE POWER OF THE HEALTHIEST DIET ON THE PLANET — LOSE WEIGHT, PREVENT HEART DISEASE, AND MORE! (A Mediterranean Diet Cookbook) by Steven Masley, M.D.
A fresh approach to the Mediterranean diet that focuses on low-glycemic foods that benefit the heart, brain, gut, and microbiome—The Mediterranean Method is a revolutionary program for losing weight and maintaining the amazing health you regain. Slim down, protect your heart, your brain, and your healthy longevity—all while you enjoy the amazing bounty and variety of Mediterranean cooking!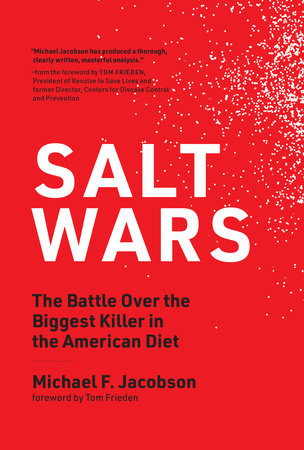 SALT WARS: THE BATTLE OVER THE BIGGEST KILLER IN THE AMERICAN DIET by Michael F. Jacobson, Tom Frieden
In Salt Wars, Michael Jacobson explains how the American food industry and a small group of scientists have successfully fought government efforts to reduce dangerous levels of sodium in our food.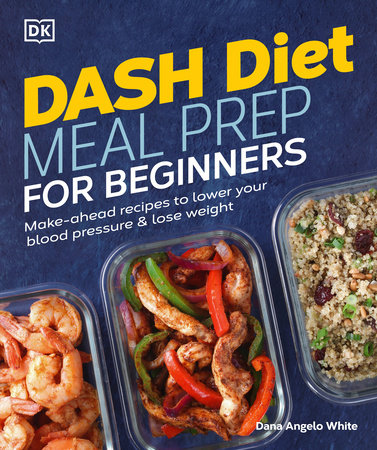 DASH DIET MEAL PREP FOR BEGINNERS: MAKE-AHEAD RECIPES TO LOWER YOUR BLOOD PRESSURE & LOSE WEIGHT by Dana Angelo White, MS, RD, ATC
If you want to lower your risks of heart disease, kidney disease, and stroke, the DASH diet is for you—and DASH Diet Meal Prep for Beginners is your guide to making lifelong changes to how and what you eat.
BE HEART SMART: UNDERSTAND, TREAT AND PREVENT CORONARY HEART DISEASE (CHD) by Waqar Khan
Coronary heart disease (CHD) takes the lives of 17 million people every year. If you or a loved one have been diagnosed with CHD or suffered a heart attack, there are still ways to live a long, heart-healthy life. Written in easy-to-understand language, Be Heart Smart helps you better understand CHD and gives you the knowledge you need to take charge of your heart health. It's just like having your own personal cardiologist on call!
For more on these and related titles visit the collection: American Heart Month