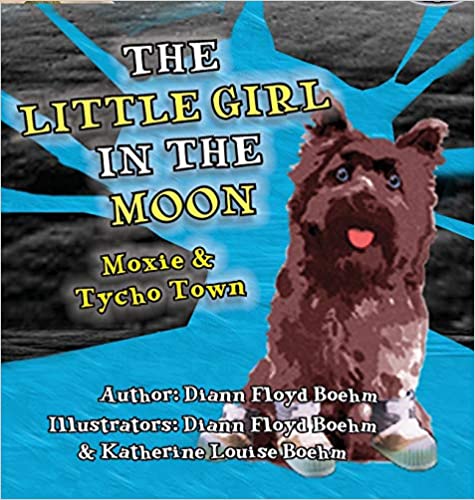 The Little Girl in the Moon: The Big Idea By Diann Floyd Boehm
A new look into life through the eyes of a little girl connecting the earth and the moon by acclaimed author and illustrator Diann Floyd Boehm
The little girl shares her thoughts on how she's 'just like them' and with each illustration you see the connection of the earth and the moon. Creative depictions of each phase of the moon reveal a bit more of the little girl until eager readers finally see her bright smiling, full-moon face. She's from a different place but deep down inside, she's really 'just like them'!
Amazon.com:  The Little Girl in the Moon (1): Boehm, Diann, OConnell, Anne, Booth, Graham: 9780995284159: Amazon.com: Books
Amazon.ca:  The Little Girl in the Moon: The Big Idea eBook : Floyd Boehm, Diann, O'Connell, Anne Louise: Amazon.ca: Kindle Store
ABOUT THE AUTHOR:
Diann Floyd Boehm is an award-winning international author. Diann writes children's books and young adult books. In addition, Diann writes books to inspire kids to be kind, like themselves, and to "Embrace Imagination".  You can find all her books on Amazon.
Diann's Story Garden YouTube Channel gives children the opportunity to hear different children authors read their stories.
Diann is the co-host with Dr. Jacalyn on USAGLOBALTV.
Diann continues to be involved in various humanitarian projects with multiple organizations.
Diann was born to parents of George and Mabel Floyd in Tulsa, Oklahoma, but grew up in Texas with five brothers. She has traveled extensively to many parts of the world and has lived in the Philippines and Dubai.
Keep in touch with Diann by joining her newsletter: www.Diannfloydboehm.com.