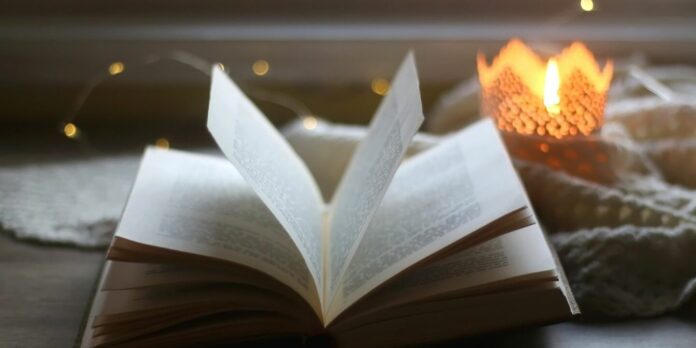 April is here and so are those rainy days. And there is nothing like getting cozy with a nice warm drink and a good book. Some books are just calling to be read on a dreary day, and we've pulled together some books that give us rainy day vibes.
In his new historical fiction novel, Alan Hlad explores the beginnings of the world's first guide dog training school for the blind alongside one nurse's personal journey. A Red Cross Nurse during WWI, Anna joins the school and meets Nia, a German shepherd with trench-damaged paws. She hopes to find the perfect soldier to pair Nia with. In Max Benesch, a Jewish soldier blinded by chlorine gas at the front, Nia finds her person.
Nothing says rainy day like getting cozy with a mystery, and we have just the read for you. You've heard about Agatha Christie…but what about her housekeeper? Phyllida Bright is both loyal to and protective of the crime writer, who is as much friend as employer. She also loves detective fiction. When a mystery arrives at Mallowan Hall that stumps even the queen of cozy fiction, it's up to Phyllida uncover the truth.
Do rainy days have you reaching for period dramas or historical romances? Us too. And Sabrina Jeffries is back with a dazzling new series about a talk-of-the-ton trio of young women who run their own party planning enterprise, Elegant Occasions! Geoffrey has unexpectedly inherited a dukedom…but he has a secret that could ruin his family. To protect his sister, he hires Elegant Occasions to help her. What he doesn't expect is to be drawn in by Lady Diana Harper, who his more than he bargained for.
The Guest List by Lucy Foley
Lucy Foley's The Guest List practically screams rainy day vibes. Set on a remote island off the coast of Ireland, this murder mystery follows a wedding party on the day of the wedding when someone is killed and the days leading up to the big day.
There is a storm of mystery, betrayal, and deception brewing in this domestic thriller. A brutal tragedy took Ivy's happy family and childhood away from her. But now years later Ivy knows the name of the person who destroyed her world.
Beach Read by Emily Henry
Are you dreaming about being somewhere that's not rainy? If you aren't a fan of being stuck inside while it's pouring, then a beach read is the perfect type of book to transport you away! And what better book than a book called Beach Read? Two writers challenge the other to write outside their genre in this enemies to lovers romance.
Reprinted with permission from Kensington Books.