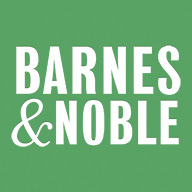 Barnes & Noble announces its picks for The Best Books of 2022 (So Far).  The bookselling team selected these ten titles, spanning fantastical debuts, deeply moving novels from literary powerhouses, timely works of ambition set in Ukraine, epic fantasies and book-loving rom-coms, as the best new releases so far this year.
"All readers will find a book to love on our Best Books of 2022 (So Far) list," said Jackie De Leo, Chief Merchandising Officer, Barnes & Noble. "It's wonderful to see the mix of many debut authors alongside well-established literary darlings.  The books are as different as the authors who penned them, yet their engaging narrative and their impact on the booksellers at Barnes & Noble is the common thread that weaves them together."
Introducing readers to a new favorite author and helping them to connect with books they may not have picked up otherwise, is the heartbeat of Barnes & Noble. Propelled by bookseller enthusiasm, the Best Books of 2022 (So Far) are certain to dominate the bookseller's bestseller lists. They, together with titles published over the summer and the fall, will compete for the accolade of Book of the Year, 2022, voted on by Barnes & Noble booksellers. The year is shaping up to be an exceptional one for booksellers, with this shortlist leading the outstanding publishing already with us at the half-way point.
"We've been inundated with amazing new stories this year, so narrowing this list down to the top ten books that truly captivated our booksellers was quite the challenge," said Shannon DeVito, Director of Books, Barnes & Noble. "The end result is a diverse assortment of novels that our booksellers from across the country are eager to get into the hands of readers nationwide."
Here are the Barnes & Noble Best Books of 2022 (So Far):
Customers can find all of these books at their local Barnes & Noble and on BN.com.  They can also join the conversation on Facebook, Instagram, TikTok and Twitter, using the hashtag #BNBestBooksSoFar.