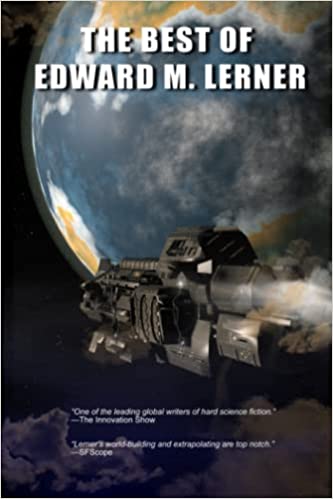 Here are the gems! The gateway to the many worlds of Edward M. Lerner!
While you probably know Ed from his SF novels, including the InterstellarNet series and the epic Fleet of Worlds series with Larry Niven—Ed is also a prolific author of acclaimed short fiction. This collection showcases his finest and favorite shorter works.
Faced with the common question of which of his books should someone read first, he has carefully selected these stories to cover his wide range. Now he can answer, "This one!"
Alternate history. Parallel worlds. Future crime. Alien invasion. Alien castaways. Time travel. Quantum intelligence (just don't call him artificial). A (sort of) haunted robot. Deco punk. In this book, you'll find these—and more—together with Ed's reminiscences about each selection and its relationship to other stories, novels, and even series that span his writing career.
These are the best, as determined by awards, award nominations, and the selective tastes of eight top editors and choosy Analog readers.
Each excellent story stands alone—you won't need to have read anything prior—but you'll surely want to read more of Ed's books afterwards.
"Lerner's world-building and extrapolating are top notch."  —SFScope
"This collection demonstrates the author's wide range within the field of science fiction. Fans of the genre are sure to find something to fit their tastes."  — Tangent Online
Amazon.com:  Amazon.com: The Best of Edward M. Lerner: 9798446419043: Lerner, Edward M.: Books
ABOUT THE AUTHOR:
Edward is a physicist and computer scientist (among other things). After thirty years in industry, working at every level from individual technical contributor to senior vice president, he now writes full-time. Mostly he writes science fiction and techno-thrillers, now and again throwing in a straight science or technology article.
More information about Edward can be found at: Edward M. Lerner — official website (edwardmlerner.com)