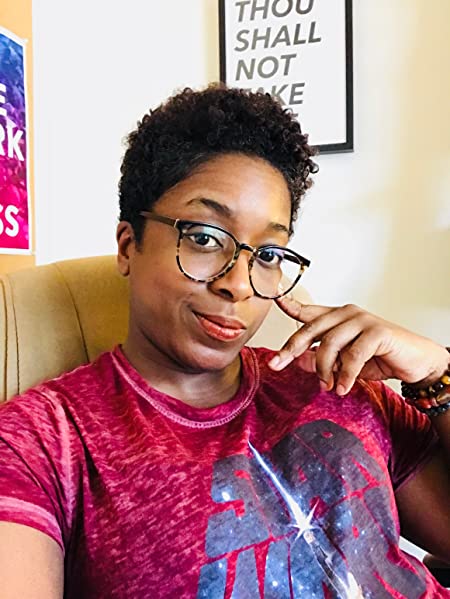 Bringing the heat with Author Tasha L. Harrison on Book Lights
Often accused of navigating life without a filter, Tasha L. Harrison has managed to brand herself as the author who crafts characters and stories that make you feel all of the feels. She writes erotica and erotic romance with heroines just as brazen as herself and heroes that know that they are messy and dramatic but love them anyway.
She lives in Upstate South Carolina with her husband, and two sons. You can find out more here: tashalharrison.com
@tashalharrison on Twitter and Instagram
And for more about our host Lisa Kessler visit http://Lisa-Kessler.com
Book Lights – shining a light on good books!
Here's a look at Tasha's latest release: SHE SAID YES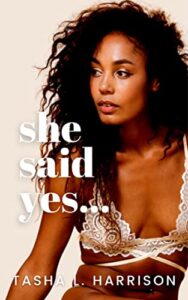 She said yes … and now she has everything she ever wanted.
Blowing up her life and getting on a plane headed for Costa Rica with her son's best friend is the most reckless and impulsive thing Darcy MacFarland has ever done. Now she's was in a beautiful, wild country with all of her intentions set on falling in love. She's also discovering things she didn't know about herself, things that make the connection between her and Tommy deeper and more real.
There are thirteen waterfalls in Costa Rica, and Tomás wants to kiss Darcy under every single one of them.
But he knows they can't hide out in Costa Rica forever. He knows he's in love with her and wants everyone in his world to know it. Can what they've built will survive telling his best friend?