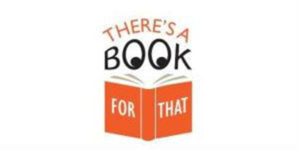 We've got the whole world in our hands…it's true, through the books we read and listen to. This week we focus on fiction and nonfiction that use the word "world" in their titles… whether the meaning is on the macro or micro level, metaphorical or explicit.  From world-building fantasy to world-examining science, the following books are all acclaimed and vetted to make you more worldly!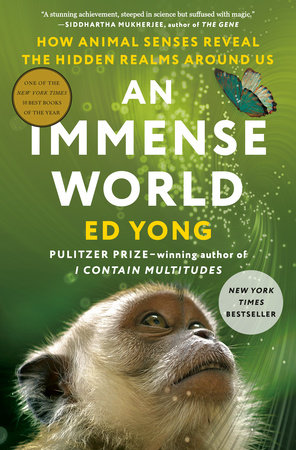 AN IMMENSE WORLD: HOW ANIMAL SENSES REVEAL THE HIDDEN REALMS AROUND US by Ed Yong
An Immense World is a grand tour through the hidden realms of animal senses that will transform the way you perceive the world. Author and acclaimed science journalist Ed Yong coaxes us beyond the confines of our own senses, allowing us to perceive the skeins of scent, waves of electromagnetism, and pulses of pressure that surround us. Because in order to understand our world we don't need to travel to other places; we need to see through other eyes.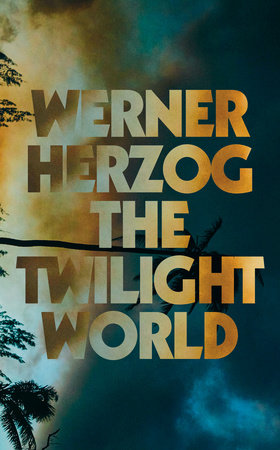 THE TWILIGHT WORLD: A NOVEL by Werner Herzog; Translated by Michael Hofmann
The great filmmaker Werner Herzog, in his first novel, tells the incredible story of Hiroo Onoda, a Japanese soldier who defended a small island in the Philippines for twenty-nine years after the end of World War II. In The Twilight World, Herzog immortalizes and imagines Onoda's years of absurd yet epic struggle in an inimitable, hypnotic style—part documentary, part poem, and part dream—that will be instantly recognizable to fans of his films. The result is a novel completely unto itself, a sort of modern-day Robinson Crusoe tale: a glowing, dancing meditation on the purpose and meaning we give our lives.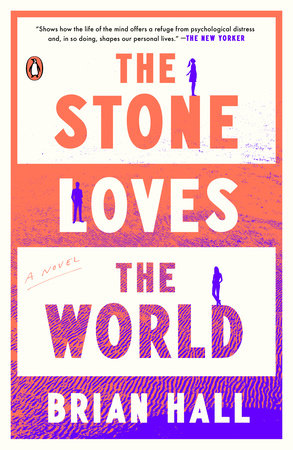 THE STONE LOVES THE WORLD: A NOVEL by Brian Hall
A warm, inventive, and multilayered novel about two families—one made up largely of scientists, and the other of artists and mystics—whose worlds collide in pursuit of a lost daughter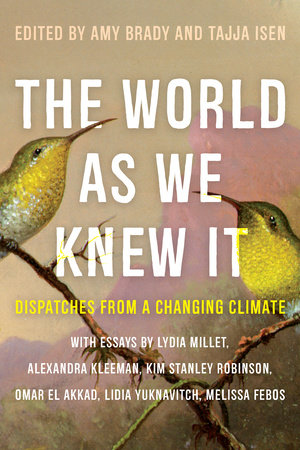 THE WORLD AS WE KNEW IT: DISPATCHES FROM A CHANGING CLIMATE by Amy Brady, Tajja Isen
Nineteen leading literary writers from around the globe offer timely, haunting first-person reflections on how climate change has altered their lives—including essays by Lydia Millet, Alexandra Kleeman, Kim Stanley Robinson, Omar El Akkad, Lidia Yuknavitch, Melissa Febos, and more. As the stories unfold—from Antarctica to Australia, New Hampshire to New York—an intimate portrait of a climate-changed world emerges, captured by writers whose lives jostle against incongruous memories of familiar places that have been transformed in startling ways.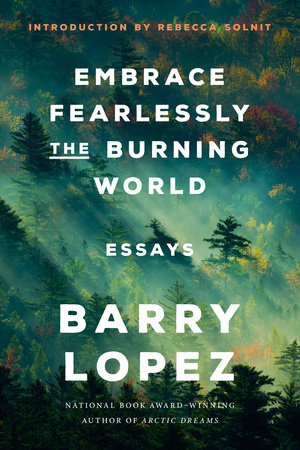 EMBRACE FEARLESSLY THE BURNING WORLD: ESSAYS by Barry Lopez, Rebecca Solnit
This collection represents part of the enduring legacy of Barry Lopez, hailed as "a national treasure" (Outside) and "one of our finest writers" (Los Angeles Times Book Review) when he died in December 2020. An ardent steward of the land, fearless traveler, and unrivaled observer of nature and culture in all its forms, Lopez lost much of the Oregon property where he had lived for over fifty years when it was consumed by wildfire, likely caused by climate change. Fortunately, some of his papers survived, including five never-before published pieces that are gathered here, along with essays written in the final years of his life; these essays appear now for the first time in book form.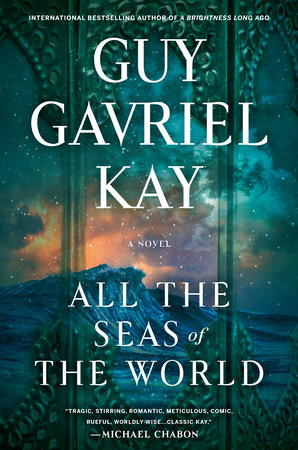 ALL THE SEAS OF THE WORLD by Guy Gavriel Kay
A new lyrical fantasy from bestselling author and World Fantasy Award winner Guy Gavriel Kay. This latest sweeping historical fantasy is an intimate exploration of memory, family, and place set in the same world as his critically acclaimed A Brightness Long Ago.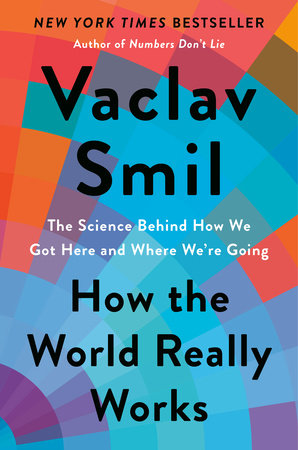 HOW THE WORLD REALLY WORKS: THE SCIENCE BEHIND HOW WE GOT HERE AND WHERE WE'RE GOING by Vaclav Smil
"Vaclav Smil is my favorite author."–Bill Gates
An essential analysis of the modern science and technology that makes our twenty-first century lives possible–a scientist's investigation into what science really does, and does not, accomplish. Ultimately, Smil answers the most profound question of our age: are we irrevocably doomed or is a brighter utopia ahead? Compelling, data-rich and revisionist, this wonderfully broad, interdisciplinary guide finds faults with both extremes. Looking at the world through this quantitative lens reveals hidden truths that change the way we see our past, present and uncertain future.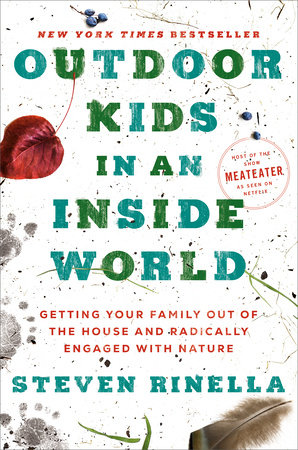 OUTDOOR KIDS IN AN INSIDE WORLD: GETTING YOUR FAMILY OUT OF THE HOUSE AND RADICALLY ENGAGED WITH NATURE by Steven Rinella
The indispensable case for parenting tough, curious, and competent kids who feel at home in the outdoors, from the New York Times bestselling author and host of the TV series and podcast MeatEater. Living an outdoor lifestyle fosters in kids an insatiable curiosity about the world around them, a sense of confidence and self-sufficiency, and, most important, a lifelong sense of stewardship of the natural world. This book helps families connect with nature—and each other—as a joyful part of everyday life.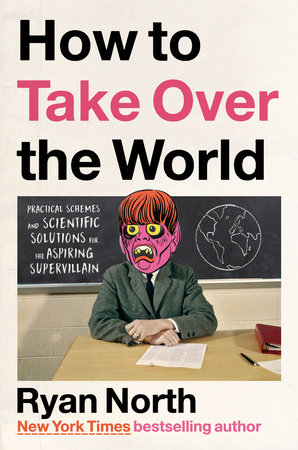 HOW TO TAKE OVER THE WORLD: PRACTICAL SCHEMES AND SCIENTIFIC SOLUTIONS FOR THE ASPIRING SUPERVILLAIN by Ryan North
You don't have to be a criminal mastermind to share a supervillain's interest in cutting-edge science and technology. This book doesn't just reveal how to take over the world—it also shows how you could save it. This sly guide to some of the greatest threats facing humanity accessibly explores emerging techniques to extend human life spans, combat cyberterrorism, communicate across millennia, and finally make Jurassic Park a reality.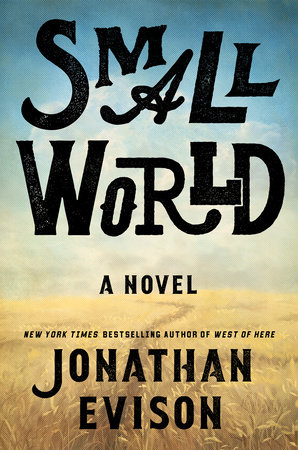 SMALL WORLD: A NOVEL by Jonathan Evison
Small World is a sprawling chronical of a hundred-and-seventy years of American nation-building from numerous points-of-view across place and time. The result is a historical epic with a Dickensian flair, a grand entertainment set against such iconic backdrops as the California gold rush, the development of the Continental Railroad, and a speeding train of strangers who don't realize the history they have brought together in one place.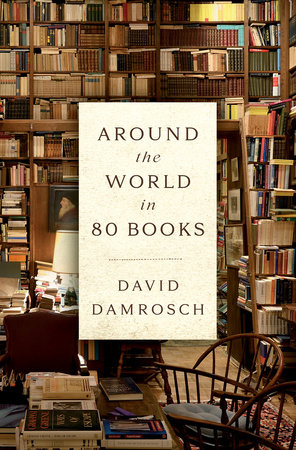 AROUND THE WORLD IN 80 BOOKS: A LITERARY JOURNEY by David Damrosch
Inspired by Jules Verne's hero Phileas Fogg, David Damrosch, chair of Harvard University's department of comparative literature and founder of Harvard's Institute for World Literature, set out to counter a pandemic's restrictions on travel by exploring eighty exceptional books from around the globe. Following a literary itinerary from London to Venice, Tehran and points beyond, and via authors from Woolf and Dante to Nobel Prize–winners Orhan Pamuk, Wole Soyinka, Mo Yan, and Olga Tokarczuk, he explores how these works have shaped our idea of the world, and the ways in which the world bleeds into literature.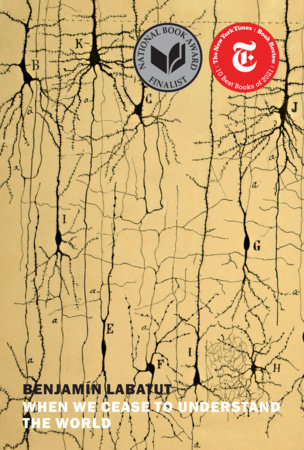 WHEN WE CEASE TO UNDERSTAND THE WORLD by Benjamin Labatut, Adrian Nathan West
Fritz Haber, Alexander Grothendieck, Werner Heisenberg, Erwin Schrodinger: these are some of luminaries into whose troubled lives Labatut's book thrusts the reader, showing us how they grappled with the most profound questions of existence. At a breakneck pace and with a wealth of disturbing detail, Benjamin Labatut uses the imaginative resources of fiction to tell the stories of scientists and mathematicians who expanded our notions of the possible.
For more on these and related titles, visit the collection In a World.