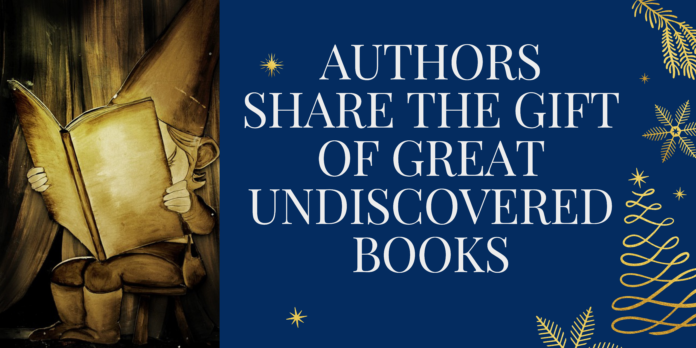 We ask authors to share their favorite they'd gift to readers during this holiday season. 
Wendi Zwaduk recommends Gracie Guy's RACING THROUGH SNOW: THE CHRISTMAS DERBY
I'm recommending this book because I've never been let down by a Gracie Guy book. This one is sweet, funny and full of memorable characters. I love this story and hope you do, too. — Wendi
ABOUT THE BOOK:
Join in the fun of Racing Through the Snow: The Christmas Derby with this clean holiday romance. Set in the fabled New England town of Dickens and written by Gracie Guy.
Dane Rutger, a life-time Manhattanite, spent summers as a teenager in Dickens. Memories of those idyllic days propelled him to return to that special town for a stress- free holiday. After a soul-sucking, COVID lockdown, induced divorce and overwhelming professional volatility, Dane desperately needs a break and decides to try something he hasn't done in years, riding lessons at Creekside Riding Academy.
Mari Lincoln, a Dickens home-town girl, left at eighteen to ride show-jumpers for a living. After the heart-breaking death of her husband and the slow destruction of her career, she returns to take over the floundering Creekside Riding Academy. When she walks into the barn for the first time in many years, the first person she sees is her summer crush, Dane Rutger. Little does she know Dane had always had a soft spot for her.
Fighting the signs of their rekindled attraction, Mari and Dane team up to plan the first ever Christmas Derby to raise money for the Dickens Community Center. Success could be three-fold; the community center gets funds needed for after school programs, it might just save her family's stable and maybe, she'll even get a second chance at love
Purchase at:  https://www.amazon.com/Racing-Through-Snow-Christmas-Dickens-ebook/dp/B0BGVGPW6W/