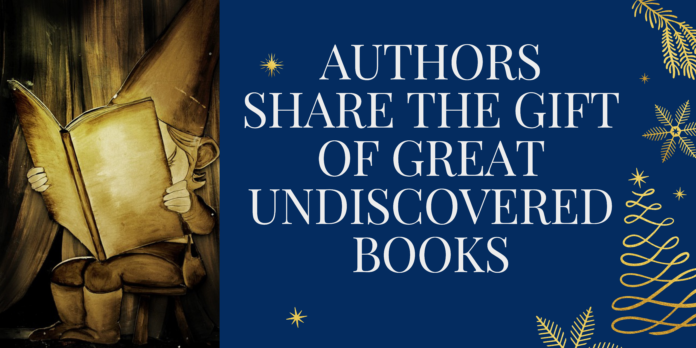 AUTHORS SHARE THE GIFT OF BOOKS
We ask authors to share their favorite book(s) they would gift to readers during this holiday season. 
Marie Powell recommends two great reads::::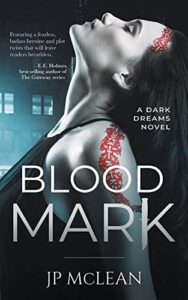 They say not to judge a book by its cover, but Blood Mark is a rare exception: the gorgeous moody cover is as intriguing as the story inside this edgy, paranormal thriller. Jane Walker is a tough, loyal character whose concern for her friend Sadie immediately draws in the reader. Emotionally scarred by the reactions of too many men to the blood-red birthmark that forms an intricate pattern snaking around her face and body, she is haunted by violent and uncontrollable nightmares. As those birthmarks begin to magically disappear, the nightmares escalate, and she learns their true significance as her past begins to intersect her present. The first of a new series, Blood Mark takes readers on a thrill ride through gritty, downtown Vancouver as McLean keeps us guessing to the last page. —Marie Powell
J.P. McLean speeds us down a deftly drawn and dangerous new road in Blood Mark, the first book in her new paranormal thriller series.
McLean's writing is clear, gentle, relentless, and original. —The Ottawa Review of Books
Marie also recommends:
Lure: Jesse & Hawk – by W.L. Hawkin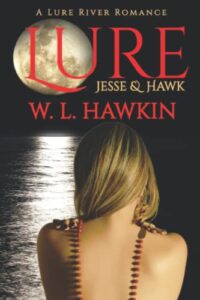 After a tragic loss, nature photographer Jesse seeks refuge in a remote cabin near the small Midwestern town of Lure River. The story begins when she clashes with Hawk, who is hiding out from a tragic loss of his own on the nearby Chippewa reservation. The situation ramps up when Jesse discovers the twenty-year-old bones of a missing Indigenous girl, bringing her to the attention of two local men. This new romantic suspense novel has already won critical praise. InD'Tale Magazine reviewer Viola Robbins calls it an "absolutely beautiful tragedy" in her Crowned Heart Review: "The Native American ties with nature and spirit are beautifully portrayed. Multiple layers of mystique and suspense." The Ottawa Review of Books says, "With fluid prose, vivid descriptions of the lush natural world, and well developed characters, Hawkin has created a captivating read, while subtly making us aware of the plight of missing Indigenous women." A must-read for everyone's TBR pile! —Marie Powell