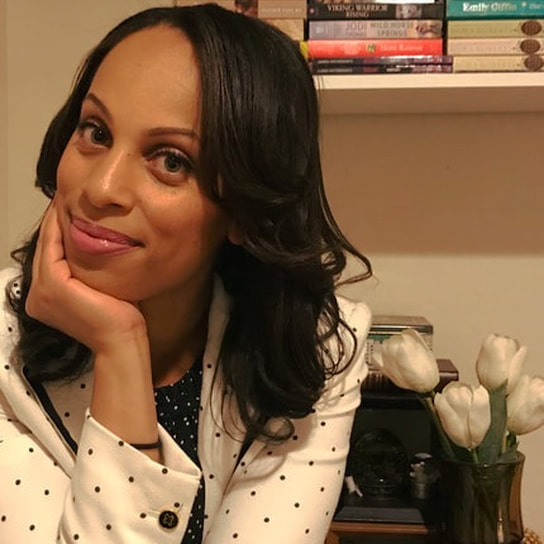 Christmas Magic with Romance Author Mia Heintzelman
Mia Heintzelman is a polka-dot-wearing, horror and romance movie lover, who always has a book and a to-do list in her purse. She writes fun, unforgettable, more than just laughs romance about strong women, and men with enough heart to fall for them. When she isn't busy writing fictional happily-ever-afters, she is likely reading, playing board games, or eating sweets.
She currently lives in Las Vegas, Nevada with her husband and two children.
You can find Mia at her website where you can sign up for her newsletter to be the first to find out her newest news. Reach out to her on Facebook, Twitter, Instagram, and Bookbub. Her most recent release,Olive & Pear's Christmas Detour, is out now and you can preorder Monopolove everywhere!
And for more about our host Lisa Kessler visit http://Lisa-Kessler.com
Book Lights – shining a light on good books!
Here's a quick look at Olive & Pear's Christmas Detour: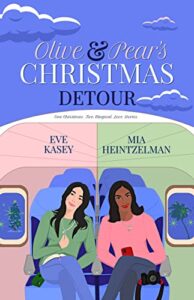 For best friends, Olive and Pear, a holiday dream trip to the Maldives is rerouted by Christmas magic in this charming new steamy holiday romance by authors, Eve Kasey and Mia Heintzelman.
One Christmas. Two Magical Love Stories.
Snowflakes in Seattle
What's worse than missing a Christmas Eve flight to the Maldives with your bestie because your plane may have "hit Santa?" Ending up in Seattle with nowhere to stay but an old houseboat that happens to belong to your childhood crush. Grownup Wyatt's all construction muscles and innuendo, and fate seems determined to keep me houseboat-bound with the man whose name I doodled with mine.
What if a place to stay for the night turns into a home with a man I don't want to leave?
Merry in Maldives
What's worse than being stuck on a daylong flight with the man who just fired you? Being stuck on a tropical island with him for the holidays. The remote Maldives and swanky seaside resort are a photographer's dream, but Mr. Comely, Calm, and Collected, Hollis James, keeps popping up in the frame, being all naughty and nice.
What if the Christmas wish for my person was someone I never expected?