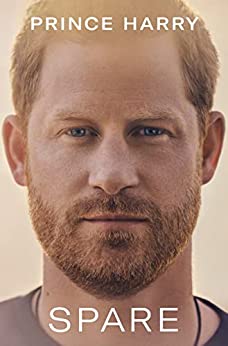 Spare by Prince Harry, The Duke of Sussex, Sells More Than 3.2 Million Copies Worldwide in its First Week
Penguin Random House announced today that in its first week on sale, SPARE, the memoir by Prince Harry, the Duke of Sussex, achieved record-breaking global sales of more than 3.2 million units across print, digital, and audio formats.
In the U.S., Random House registered first-week sales of 1.6 million units across all formats. In the U.K., Transworld reported sales of 800,000 units while Penguin Random House Canada recorded sales of 215,000 units. In Australia, SPARE smashed first-week sales records with 64,000 copies sold.
Published globally by Penguin Random House on January 10, 2023, SPARE was an instant #1 bestseller in numerous countries, including the United States, U.K., Canada, Australia, Germany, France, Italy, Holland, Brazil, Denmark, Chile, Colombia, and Peru. The book was published simultaneously in 16 languages with publications forthcoming in an additional 10 languages worldwide. SPARE achieved the largest first-day sales total for any non-fiction book ever published by Penguin Random House, the world's largest trade publisher.
Kristin Cochrane, CEO of Penguin Random House Canada, adds, "It is thrilling to be part of the global phenomenon that is Prince Harry's memoir. SPARE is a book like no other, and it's deeply meaningful to see readers respond with unprecedented enthusiasm to Prince Harry's brave and unflinchingly told story. We're proud to bring this important book to Canadian readers."
For more information for SPARE, please visit PrinceHarryMemoir.com.