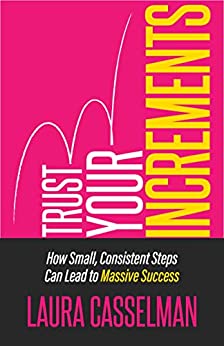 From Radio City Rockette to C-Suite Powerhouse: JVZoo CEO Laura Casselman Shares the Secrets to Her Hard-Won Success in Upcoming Book TRUST YOUR INCREMENTS: How Small, Consistent Steps Can Lead to Massive Success
Laura Casselman, entrepreneur, and CEO of JVZoo—an online software solution that allows sellers to create an instant affiliate program for their products—is set to release her first book, Trust Your Increments: How Small, Consistent Steps Can Lead to Massive Success, on March 7th, 2023. Trust Your Increments is published by Morgan James Publishing and distributed by Ingram Publisher Services.
With nearly 20 years' experience navigating the heavily male-dominated tech industry, few are more qualified than Laura to expound on the good, bad, and ugly parts of being a woman in business. In Trust Your Increments, Laura chronicles the winding path of her journey from aspiring Rockette growing up in a tiny Southern town to CEO of a major tech company that has been featured four times on the Inc. 5000 list of America's fastest growing companies.
"Trust Your Increments challenges each of us to think about our personal mission and focus on what matters most, rather than living an aimless life. It's a creative blueprint for anyone looking to maximize their potential and achieve ambitious career goals by taking small, yet consistent steps in the right direction," said New York Times bestselling author Ron Douglas.
After achieving her childhood dream of performing with the Radio City Rockettes, Laura began her foray into the corporate world. As she worked her way up the ladder, she was stunned by the sexism and harassment that she was subjected to—from both men and women. Instead of getting angry or giving up, Laura learned to outsmart the players and play the game to her advantage. With Trust Your Increments, she seeks to pass this knowledge along to others looking to take control of their lives and achieve their goals.
All of Laura's experiences—both positive and negative—helped her delineate 15 incremental steps an individual can take in order to take control of their life and find success, without losing who they are.
"These actionable steps will help you avoid the worst BS, get paid what you're worth, be treated fairly, and, not least, to succeed on your way to the top without selling your soul," Casselman states in the introduction. "If the door is closed, I'll find an open window for you!"
"If you're interested in climbing the corporate ladder or starting your own company, Laura Casselman is the one you want to learn from. Period. You will be happy that you placed your trust in her," said Melinda Martin, CEO of Higher Level Strategies and self-made multi-millionaire.
Trust Your Increments: How Small, Consistent Steps Can Lead to Massive Success is available for pre-order at retailers nationwide including Amazon.com, BarnesandNoble.com, and BooksaMillion.com (March 7, 2023  –  ISBN 9781636980058 – Paperback, $18.95).
ABOUT THE AUTHOR: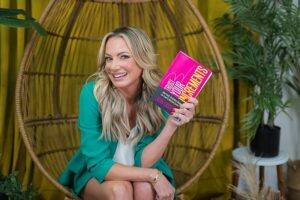 Laura Casselman is the CEO of JVZoo and co-founder of Vidastreet. She has nearly two decades of experience in growing sales and revenue, improving customer service, and aggressively controlling expenses in competitive markets. Companies under her direction have landed on the Inc. 5000 Fastest Growing Companies in America four times and increased revenue from $100M to over $2B. Laura is the recipient of Stevie Awards for both Executive and Woman of the Year, a CEO World Award for Female CEO of the Year, and a Pillar World Award for Employer's Diversity Achievement of the Year. She has been published in major publications such as Inc. Magazine, Forbes, and Entrepreneur.