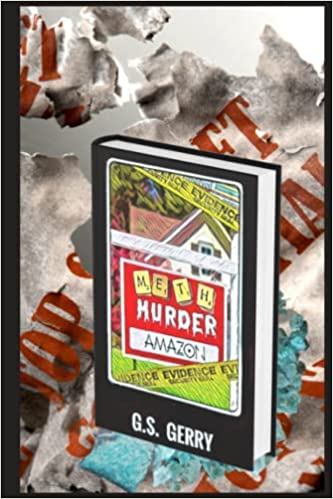 Book Review: Meth Murder & Amazon By G.S. Gerry
 'What began as a trivial exercise of selling the first family home…' Uproariously funny!
Florida author G.S. Gerry earned his degrees in computer information systems and in cybersecurity and information assurance from Regis University, served in the US Navy, and is a cybersecurity expert. He makes his literary debut with METH MURDER & AMAZON – and what a debut it is!
Gerry's unique writing style – inserted remarks during the story delivery, intentional bizarre spelling in places, funny names, acronyms, and word choices – adds dimension to this story (based on fact!) about a family's experience with placing a house on the market and the myriad surprises and incidents that propel the tale to an often treacherous but hilarious conclusion. It is almost a 'spoiler' to review this book, as the manner in which the novel unfolds is part of the magic of reading it. Jump on for one terrific ride as G.S. Gerry opens the curtain on a new aspect of his career. Very highly recommended.