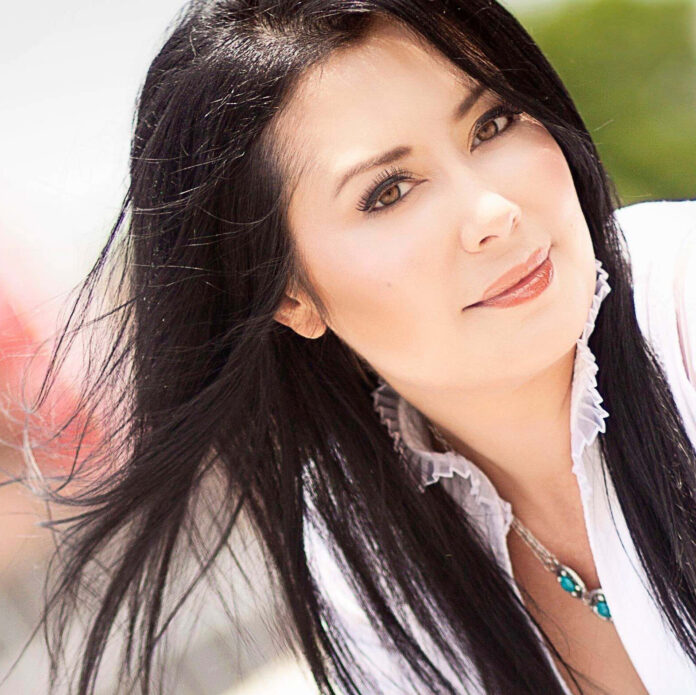 Tosca Lee, a New York Times bestseller, multiple award-winning author, former Mrs. Nebraska and first runner-up to Mrs. United States, will keynote and lead three workshops at this year's 2023 Write! Canada Conference sponsored by the Word Guild.
The event will be held September 15th and 16th. Lee's keynote will focus on fearless and courageous writing for Christian writers. She will also teach the following three workshops on the Saturday:
10-11:30 am (ET) – Unleash Your Writing Superpowers: Strengths-Based Writing
12-1:30 pm (ET) –  World-Building for Every Genre
2-3:30 (ET) –  10 Secrets of a Bestselling Author
Lee, who is the author of 12 novels—most recently The Long March Home (coauthored with fellow New York Times Bestseller Marcus Brotherton)—currently has seven novels optioned for television.
The Keynote Speech and Workshop is virtual so anyone is welcome and encouraged to join!
Registration for the event:  Write! Canada Workshops – Write! Canada (writecanada.org)
Novel commemorating the Bataan Death March named to Booklist's Top 10 Historical Fiction: 2023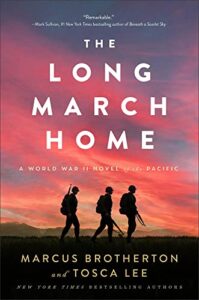 The Long March Home: A WWII Novel of the Pacific took New York Times bestselling author duo 12 years to write. The book has earned three starred reviews and Historical Novel Society's "highest recommendation."
"A must-read literary triumph." Booklist starred review
"[A] tour de force." Publishers Weekly starred review
About The Long March Home:
Jimmy Propfield joined the army for two reasons: to get out of Mobile, Alabama, with his best friends Hank and Billy and to forget his high school sweetheart, Claire. Life in the Philippines seems like paradise–until the morning of December 8, 1941, when news comes from Manila: Imperial Japan has bombed Pearl Harbor. Within hours, the teenage friends are plunged into war as enemy warplanes attack Luzon, beginning a battle for control of the Pacific Theater that will culminate with a last stand on the Bataan Peninsula and end with the largest surrender of American troops in history. What follows will become known as one of the worst atrocities in modern warfare: the Bataan Death March. With no hope of rescue, the three friends vow to make it back home together. But the ordeal is only the beginning of their nearly four-year fight to survive. Inspired by true stories, The Long March Home is a gripping coming-of-age tale of friendship, sacrifice, and the power of unrelenting hope
ABOUT WRITE! CANADA 2023:
Write! Canada 2023, a program of The Word Guild runs throughout the year online. This event's theme: Courage, Creativity, and Craft
"Impeccable and masterful."—Publisher's Weekly for Iscariot
"Tosca Lee is a genius storyteller with a cinematic eye."—Ted Field, Founder/CEO, Radar Pictures
"One of those exceptional works of literature that will linger in the mind."—Midwest Book Review for The Line Between
ABOUT THE AUTHOR:
Tosca Lee is the New York Times bestselling author of twelve novels including The Line Between, The Progeny, The Legend of Sheba, Iscariot and The Long March Home (May 2, Revell, with New York Times bestselling author Marcus Brotherton). Her work has been translated into seventeen languages and optioned for TV and film.
She is the recipient of multiple awards including two International Book Awards, Killer Nashville's Silver Falchion, ECPA Book of the Year in Fiction, and the Nebraska Book Award. Her work has finaled for the High Plains Book Award, the Library of Virginia Reader's Choice Award, the Christy Award, and a second ECPA Book of the Year. The Line Between was a Goodreads Choice Awards semifinalist for Best Mystery/Thriller of 2019. In addition to the New York Times, her books have appeared on the IndieBound and inspirational bestseller lists, Library Journal's Best Of lists, and as part of Target Stores' "Target Recommends" program.
Lee's work has been praised by Publisher's Weekly, The Historical Novel Society, Booklist, Kirkus, Woman's World, BookReporter, The Dallas Morning News, and The Midwest Book Review, as "deeply human…" "powerful…" and "mind-bending historical fiction." A public speaker with 30 years of experience, Lee is a featured presenter and guest of honor at writer's conferences and literary events throughout the nation and internationally. She is a member of the Tall Poppy Writers, Rogue Women Writers, and serves on International Thriller Writers' board of directors.
Born in 1969 in Virginia, Lee earned her bachelor's degree in English from Smith College. She also studied at Oxford University. A former Fortune Global 500 consultant with the Gallup Organization and first runner-up to Mrs. United States, she lives in Nebraska with her husband and three of four children still at home. For more on Tosca, please visit: www.toscalee.com.