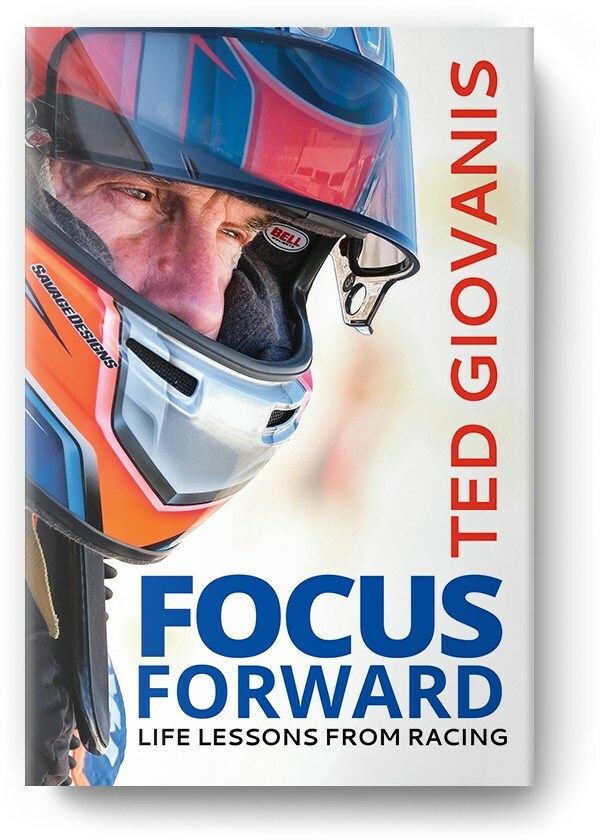 Life comes at you fast when you're traveling 180 miles per hour. For professional racecar driver Ted Giovanis, it's also where you can learn the most valuable lessons. After nearly three decades in the driver's seat, Giovanis has divulged his most valuable wisdom in the new book Focus Forward: Life Lessons from Racing, published today by Amplify Publishing. It is available from Amazon, Barnes & Noble, and more.
Ted Giovanis, previously a veteran of the healthcare industry, began his professional career in 2006, at the age of 61. Today, he is the owner of Team TGM and he races in the International Motor Sports Association series.
He has competed throughout the United States and Europe, including 24 Hours of Daytona and the Ferrari Challenge in Monza, Italy. In 2020, he clinched the International GT Championship. He is a previous class record-holder at Nelson Ledges road course in Ohio.
Giovanis is also the founder of the Jayne Koskinas Ted Giovanis (JKTG) Foundation, which funds innovative medical research, data analysis, events, and other projects and is named for his late wife. In 2023, the Giovanis Institute at Johns Hopkins Medicine was established to focus on the cellular aspects of cancer.
In Focus Forward, Giovanis shares the experience he's gained since starting an auto racing career, a ride of three decades that is still in overdrive. He shows you how the tools of racing and the teamwork within it are applicable to life and business.
You may not know about Type 1 turns, outbraking, or be able to distinguish down force from dive planes—but by the time you reach the checkered flag of Focus Forward, you will have a better sense of how to live with more purpose and gratitude.
Whether preparing in the garage, taking practice laps, or revving the engine for the start of the race, Giovanis puts you in the driver's seat with him to make the most of every day.
Focus Forward: Life Lessons from Racing is on sale now from Amazon, Barnes & Noble, and Amplify Publishing. You can find more information and connect with Ted Giovanis at www.TedGiovanis.com.