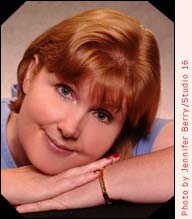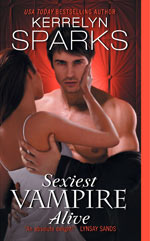 Vampires, comedy, sexy book covers and a special guest, what else would we be talking to bestselling author Kerrelyn Sparks about?!! Oh, yeah and let's not forget that we surprised her with our new "Speed Round" of questions that left us all laughing.
Join radio host Sheila English of Reader's Entertainment as she talks, laughs and shares with fan fave Kerrelyn Sparks. The discuss her book Vampire Mine and the book coming out in September Sexiest Vampire Alive! And we find out why she thinks her husband is a real life hero.
Find out more about Kerrelyn and special guest Pamela Palmer, author of the hit "Feral Series" at www.kerrelynsparks.com, www.pamelapalmer.net, and on Facebook http://www.facebook.com/pages/Kerrelyn-Sparks/81116835708?ref=ts and http://www.facebook.com/PamelaPalmer?ref=ts&sk=wall.