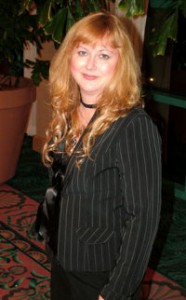 L. McMaken
10-25-11
Cincinnati, OH
Bestselling author Jennifer St. Giles knows how to write a compelling book that keeps readers turning the pages. Her writing keeps her on the bestsellers list, and it might just keep her on the FBI watch list.
In Tactical Deception, the latest in her Silent Warriors Series, written as J.L. Saint, her heroine is a Muslim woman. Dedicated to making her work as accurate as possible; Jennifer does extensive research for her books. In her book Tactical Deception, that research took her to some not so nice places. She shares how those "visits" might have put her on some "watch lists". The fact that she writes under other names; J.L. Saint, and Jennifer Saint might spark some curiosity on those sites too!
Join Jennifer as she talks about her passion for writing about our unsung heroes in the military, her intriguing historicals with a paranormal twist, and how several new titles are being released as eBooks before print books.
Jennifer writes with passion, whether it is in her bestselling historical books, her romantic mysteries, or her military thrillers. Stop by and enjoy a few minutes with this intriguing author, and how creating a true-to-life story of the unsung heroes of our military drives her prose.