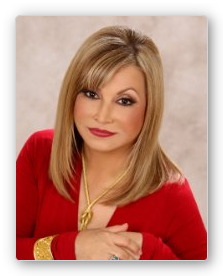 Art theft, human-trafficking for sex and stepping outside your comfort zone to help another is just the beginning of the conversation we have with author Cecilia Velastegui who talks to us about her novel Gathering The Indigo Maidens.
When the telephone rings one day, the end result of the call is total confusion for Paloma. Is her beloved nanny from childhood really being held captive as a sex-slave? Are the preposterous claims of the mysterious caller actually true? Is one of her pieces of art, the Immaculate Conception by 17th century Quito artist Isabel Santiago really stolen? And is the caller the true heir to the painting? – Read the full book review here-https://readersentertainment.com/2011/when-the-life-of-an-art-collector-turns-dramatic/
The author talks about what made her think of her story and about Spanish Colonial art.  She talks about the real life dark underworld of human-trafficking and art theft.
About the author– Cecilia Velástegui was born in Quito, Ecuador where she spent her childhood.  She was raised in California and France, and has traveled extensively in 50 countries.  She received her graduate degree from the University of Southern California, and speaks four languages.  She serves on the board of directors of several cultural and educational institutions.  She lives with her family in Monarch Beach, California.