Christmas is New Again as Author Renee Bernard Relives it with her Daughters
Part of the Authors at the Holidays Series
Renee Bernard is one of my favorite people in the world. She is charming, funny, talented, funny, sweet, funny, smart and well, you guessed it, funny! Not only does she write amazing books, but she is the host of Canned Laughter and Coffee which is a fun and light-hearted live online radio show that airs every Tuesday at 8PM ET.  But, even more important, Renee Bernard is a mother to two very lovely little girls.
Speaking to Renee about her little girls infuses you with wonder and joy.  She is so enthusiastic about them and about her husband that it's nearly magical.  So, add in a dash of holiday cheer to that and Christmas at Renee's house is funny, fun and full of laughter. I am so happy that she found a quick moment in her day to share something about her holiday.
From Renee: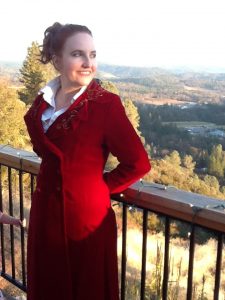 Every tradition I loved is getting pulled out and re-vamped as my little girls experience Christmas and the holidays.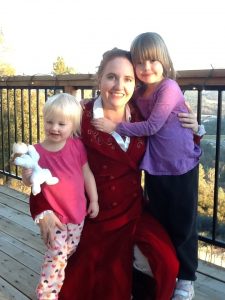 It's ridiculously fun to see events through their eyes–from that elf popping in and out of the house, Santa's countdown, destroying **oops! I meant "decorating"! the tree and their invention of their very own Christmas carols.
We're home, tucked in, and when I'm not writing ;-), I'm just playing with the girls and
making cookies.  No travel, no stress, no shopping.  Just us being us.