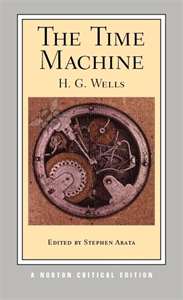 While the legendary time machine created in the mind of H.G. Wells may not really exist — yet; YouTube has just released the next best thing, a virtual time Machine. The YouTube Time Machine will take you on a trip through time via an easy to use sliding time line.
Anyone researching world events between 1860 and 2012 will find them here. You can "toggle" on/off for specific events such as  Sports, Current Events, or Music, or select them all. Video's will appear based on your selections, and there is a bar at the top that will allow you to move to the "next video" highlighting that year.
As you can imagine, there is only one lone video listed in 1860, but is it a very intriguing sound bite from the "first sound ever recorded". As you move forward in time the selections are greater. The year 1941 currently lists 82 videos, and 1974 offers 231 videos from that year.
The project is new with nearly 10,000 total videos from YouTubes archives available. More will be added as the project moves forward.