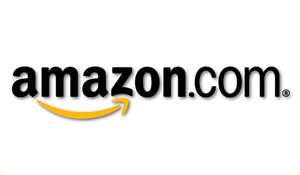 Amazon is once again seeking entries into their annual Breakthrough Novel Award. If you are an aspiring author looking for an opportunity to have your novel read, this might be what you're looking for. Here are the details from Amazon's press release:
Amazon.com today begins an exciting new chapter in the annual Amazon Breakthrough Novel Award (ABNA), the contest in search of the next great voices in popular fiction. Starting January 14, authors can enter the contest in one of five categories—general fiction, mystery/thriller, romance, science fiction/fantasy/horror, and young adult fiction—for the chance to win a publishing contract with Amazon Publishing. A finalist will be chosen in each category, and a Grand Prize winner will then be selected by Amazon customers and receive a $50,000 advance. The remaining finalists will also receive a publishing contract with Amazon Publishing, with a $15,000 advance.
This year's ABNA contest is open to unpublished and self-published English-language novels, which can be submitted from January 14, 2013 through January 27, 2013. The five finalists will be announced on May 21, and the Grand Prize winner will be announced during a special ceremony at Amazon headquarters in Seattle in June.
"Over the past five years, the Amazon Breakthrough Novel Award has helped thousands of authors realize their dream of writing a novel, while connecting them with their peers as well as readers and giving them the opportunity to be discovered," said Nader Kabbani, Vice President of CreateSpace and Kindle Direct Publishing. "We're excited to evolve the contest this year to recognize talented aspiring authors in even more genres, with bigger advances, more winners, and quickly bring the winning novels to readers around the world."
Up to 10,000 eligible entries will be accepted for the ABNA contest this year. The top 400 entries from each category will advance to the second round. Amazon reviewers will then read excerpts of the entries and narrow the pool to 100 titles in each category. In the subsequent round, reviewers from Publishers Weekly will read, review and rate the full manuscripts to find the top five semi-finalists for each category. Amazon Publishing editors will then choose a finalist in each of the five categories. In the final stage of the contest,Amazon.com customers will vote for a Grand Prize winner.
"At Amazon Publishing we love introducing readers to outstanding books," said Daphne Durham, Editor-in-Chief, Amazon Publishing. "We're thrilled to be a part of ABNA this year, and look forward to the chance to build these books into best sellers."
CreateSpace, an Amazon company, will again this year host the contest entry platform, which includes a community for authors that will keep them up-to-date on the contest and help them prepare their entries.
Amazon Publishing is the publishing arm of Amazon.com. Amazon Publishing's West Coast Group includes imprints AmazonEncore, AmazonCrossing, Montlake Romance, Thomas & Mercer and 47North. Amazon Publishing's East Coast Group publishes adult trade, children's and young adult titles. For more information about all imprints of Amazon Publishing, visitwww.amazon.com/amazonpublishing. Amazon Publishing is a brand used by Amazon Content Services, LLC.
For the complete Official Rules for the 2013 Amazon Breakthrough Novel Award and more information about the contest, please visit www.amazon.com/abna.